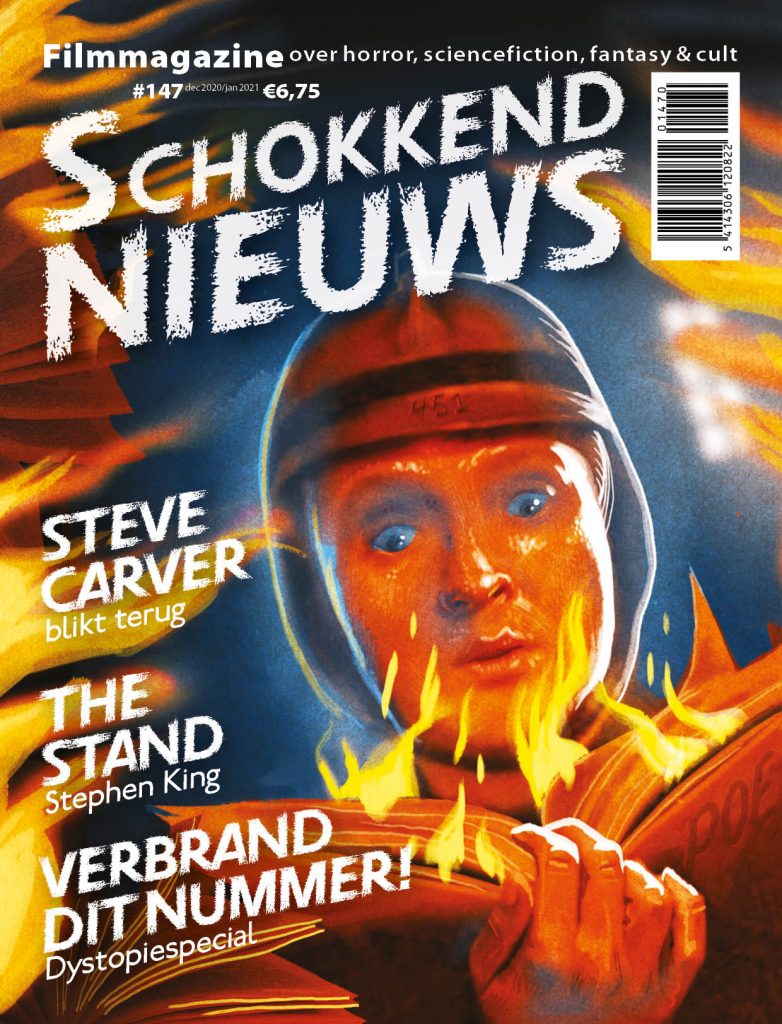 Schokkend Nieuws - 147 (Dec 2020 / Jan 2021
In Dutch, the only magazine in the Netherlands on underground and trash movies! Theme of this issue is dystopia. "Burn this issue!" says the cover, designed by Milan Hulsing.
Essay by Julius Koetsier on the history of dystopic fiction, article by Tess Wiskerke on dystopic anime. Barend de Voogd writes about the (almost) forgotten British series Knights of God (1987).
Also: Stephen King's epos THE STAND reworked into a TV series, an interview with director Steve Carver, know as the 'inventor' of Chuck Norris. An overview of films based on Roald Dahl's works.
Plus of course lots of reviews of DVD- and BluRay releases, columns and news.
Medium: Magazine
Related Products