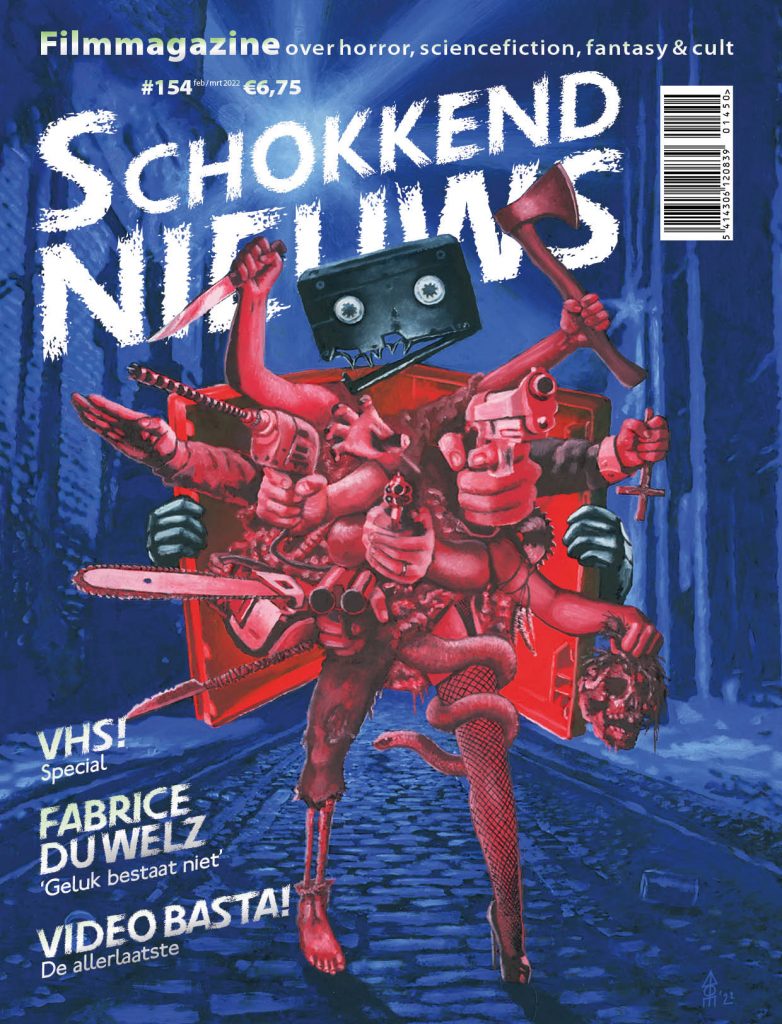 Schokkend Nieuws - 154 (feb/mrt 2022)
VHS Special! Dutch-language magazine on cult film, science fiction, and horror!
Cover art van Mike Redman.
Een kleine greep uit dit zeer gevarieerde magazine:
Essay: Confessions of a video Junkie door Mike Lebbing. Video Basta! neemt afscheid.
Artikel van Hand Dewijngaert over de Video Recordings Act in Groot-Brittannie in 1984, die probeerde de uitwassen in videoland aan banden te leggen.
Interview met Jaap en Ciska van de Geer, die in 1980 een van de allereerste videotheken openden in Hoorn.
Maar ook: Batman, Bruce, Burton, essay over de identiteitscrisis in Batman en Batman Returns, door Jan Geerling en Henriette Poelman.
Medium: Magazine
Related Products