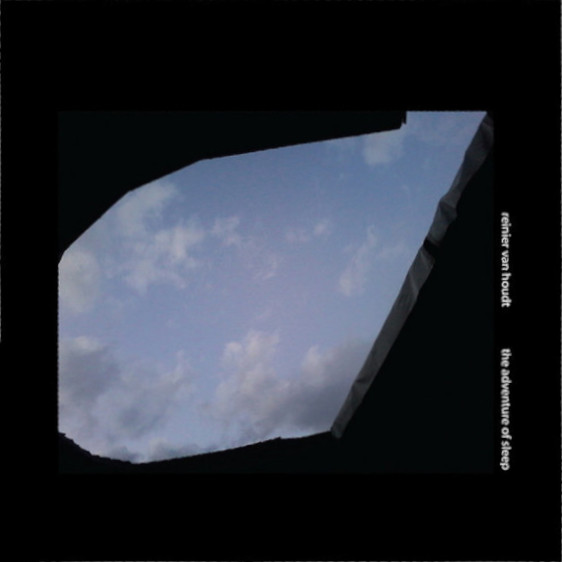 Reinier Van Houdt - the adventure of sleep
Second in the duo CD release of Rotterdam-based composer/pianist Reinier Van Houdt. Look here for its counterpart, "drift nowhere past."
A collection of four pieces from 2021-2022, created to be paired with the six pieces from "drift nowhere past" and made during the lockdown period.
Each disc comes in a 4-panel gatefold wallet with cover photos by Van Houdt.
"I've made these pieces from what I played, listened to, recorded, played back, read, watched, heard, or imagined, each during one specific day in the quarantine of 2020.

Where 'drift nowhere past' is a collection of journal entries and focuses on whatever is entering into the mind on a specific day each month, the new piece 'the adventure of sleep' concentrates on situations that recur every day: realizing the passing of time, hearing the sounds of neighbours, the moment of falling asleep, the moment of waking up. Like 'drift nowhere past', 'the adventure of sleep' spans a six-month period and again the material simply came from what was already there, accessible, happening, remembered, imagined or otherwise.

For both these works, a quote by Franz Kafka served as a silent motto, its meaning even compounded by the Covid lockdowns during which the music was composed: "You do not need to leave your room. Remain sitting at your table and listen. Do not even listen, simply wait, be quiet, still and solitary. The world will freely offer itself to you to be unmasked, it has no choice, it will roll in ecstasy at your feet."
Tracks:
1. a stitch in time (10:37)
2. parallel spaces (6:14)
3. -void- (12:26)
4. a fold (6:17)
Composed, performed, recorded, mixed by reinier van houdt in Rotterdam, 2022
Mastered by Taku Unami
Medium: CD
Related Products