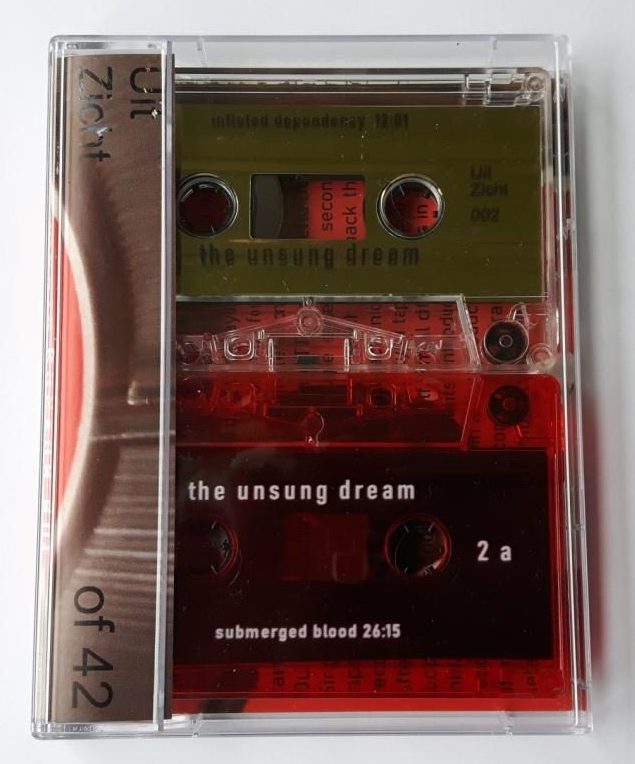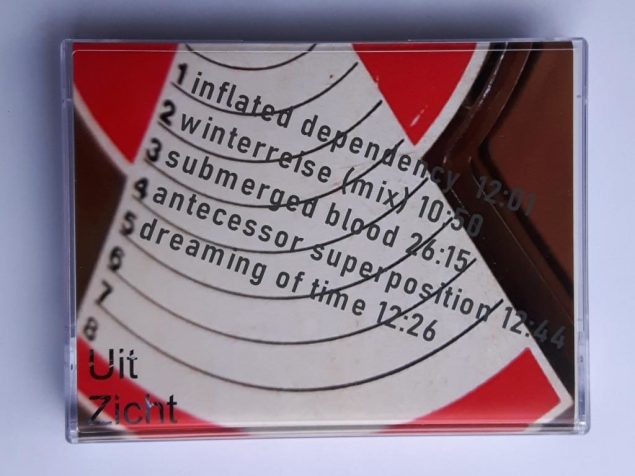 Reinhold Bogaard - The Unsung Dream
A very thoughtful project in a tiny edition by audio-visual artist Reinhold Bogaard. He found an open reel tape containing mono recordings of popular classical music on 1-4 and 2-3 tracks, and played them simultaneously on two open reel tape recorders, creating a self-sustaining and abrasive recording and playback timeloop . From this found footage the part that stands out the most originates from the tenor solo 'Du bist die Welt für mich' of Richard Tauber's operetta Der Singender Traum.
The Process explained
"The recorded tape is sent to a second tape recorder a few metres beyond which plays back the recording and feeds this timeloop back into the recording. After initial seed and mixing with played tape the feedback loop sustains and rerecords itself. Small distortions become enlarged until they are all that remains. Small differences in the initial conditions and ingredients introduced during the recording shape the result in non reproduceable ways. Out of multiple variations recorded, five tracks have been selected. Track two was combined and remixed with digital video footage. This was deliberately a step away from analogue projection and into digital low-fi to enable every viewer to experience the "Winterreise" through a remote internet connection. In contrast to my slide projector installations whose ambience, colours and grain can only be fully appreciated in a live projection environment this installment has been prepared to a lower resolution and dynamic range than most computer screens offer, allowing this to be seen and experienced as intended." (Reinhold Bogaard)
You can watch the video of Winterreise (track 2) here.
The Unsung Dream was released as a double cassette in an edition of 42.
Tracklist
inflated dependency 12:01
winterreise (mix) 10:50
submerged blood 26:15
antecessor superposition 12:44
dreaming of time 12:26
Medium: Double Music Cassette
Related Products