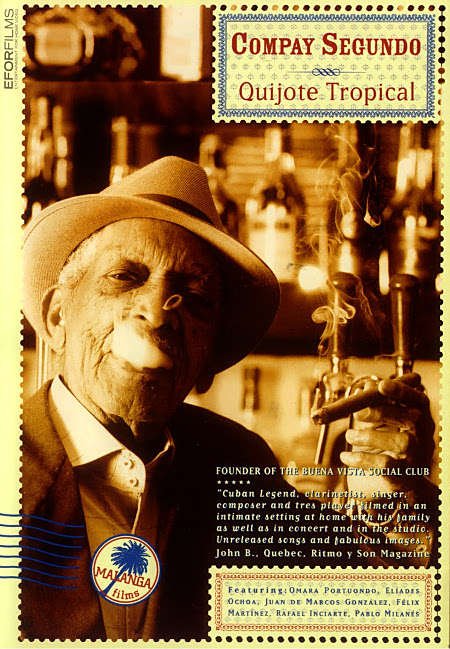 Compay Segundo - Quijote Tropical
The most celebrated musician of the Cuban son, Compay Segundo became a Cuban music icon during the last few years of the 20th century. Singer, composer, and musician extraordinaire, he not only developed a personal style, he also invented his own instrument called the 'armonico' which was custom made to fit his specific needs.
Directed by Ileana Rodriguez – and with musical supervision by Maria Elena Mendiola – this DVD tells the story of the great Compay Segundo, a man whose hundred year life was replete was countless musical and personal achievements.
Please note one side is pressed in the PAL format and the flip is pressed in the NTSC format.
Medium: DVD
Related Products