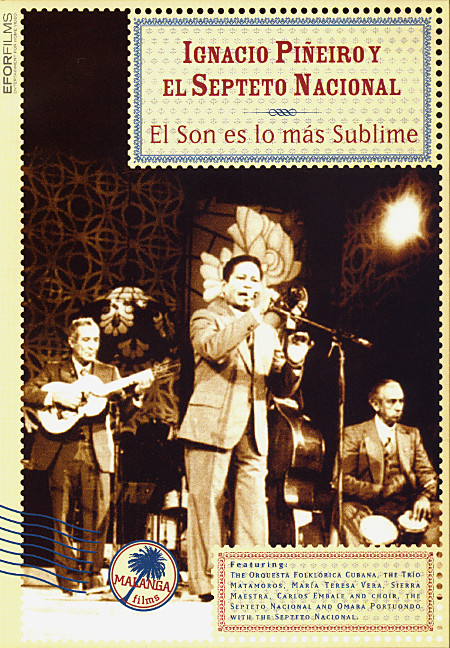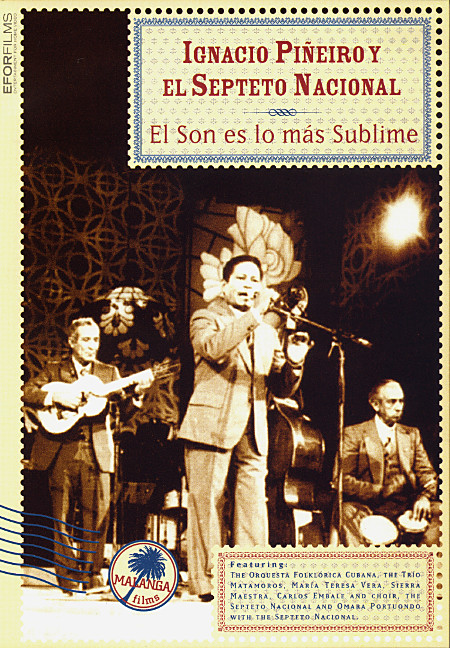 Ignacio Piñeiro y El Septeto Nacional - El Son Es Lo Más Sublime
Ignacio Piñeiro Martínez (May 21, 1888 – March 12, 1969) was a Cuban musician, bandleader and composer whose career started in rumba and flowered in the rise of the son. He was one of the most important composers of son music; in total he wrote about 327 numbers, mostly sones.
Septeto Nacional de Ignacio Piñeiro, is a group credited with expanding the Son musical style before Arsenio Rodríguez. It added the trumpet to percussion, vocals, and strings. The group started as a sextet in 1927 in Central Havana. In 1929 it played at the World Exposition in Sevilla, and in 1933, it was invited to the "Century of Progress" World Exposition in Chicago.
Please note one side is pressed in the PAL format and the flip is pressed in the NTSC format.
Medium: DVD
Related Products