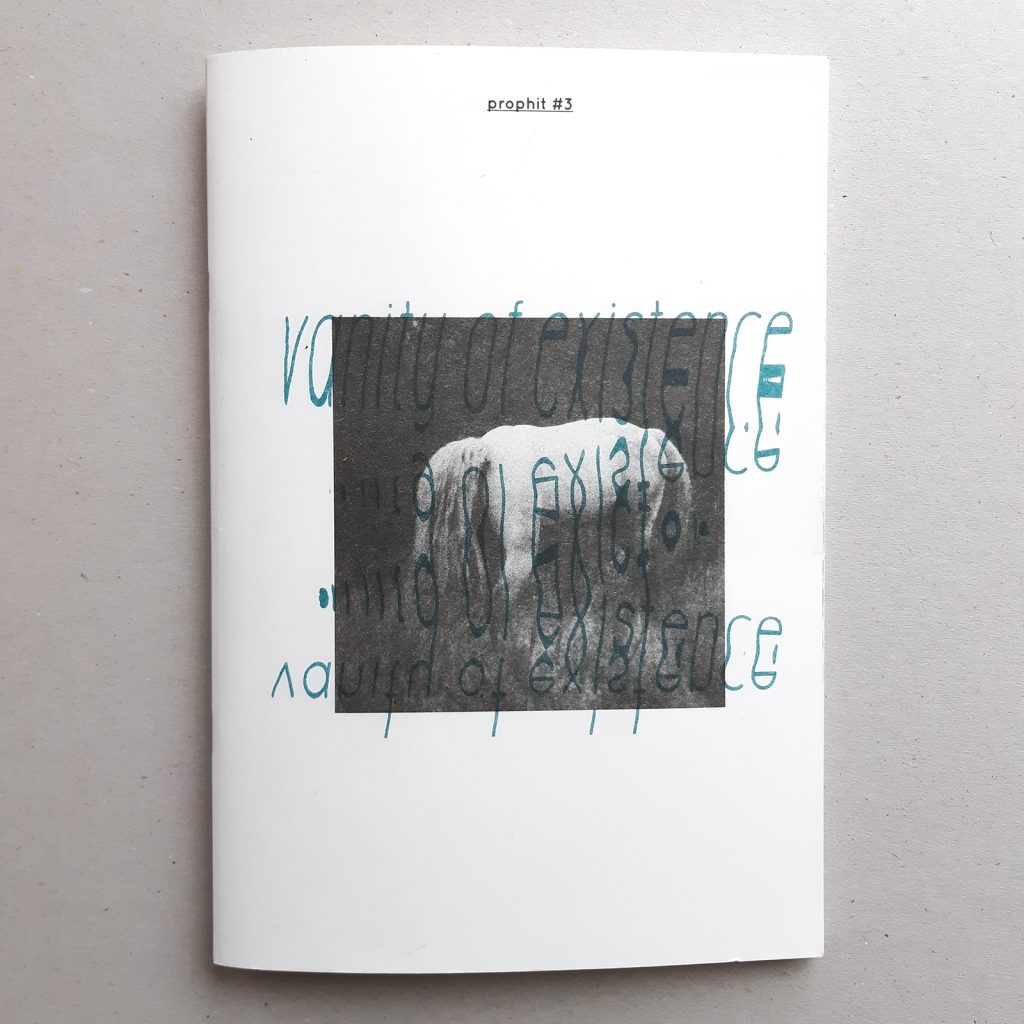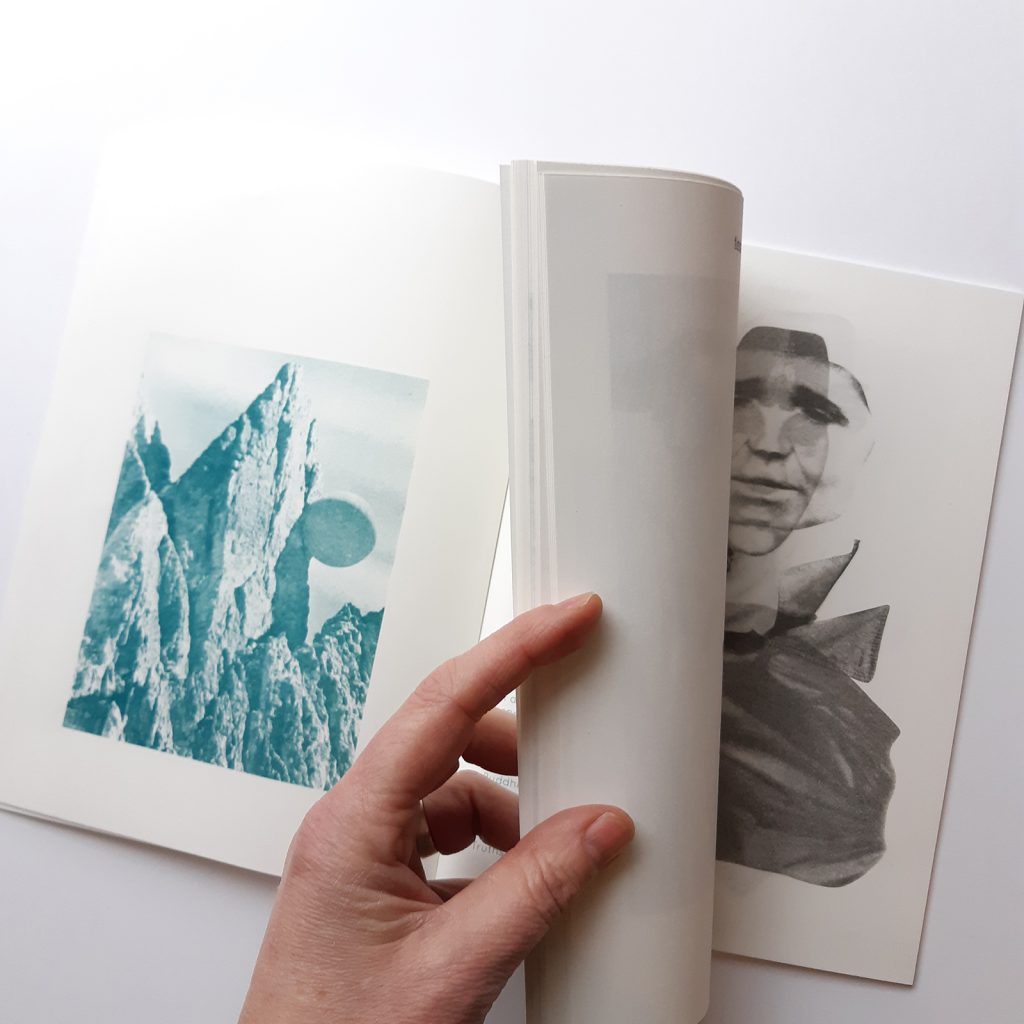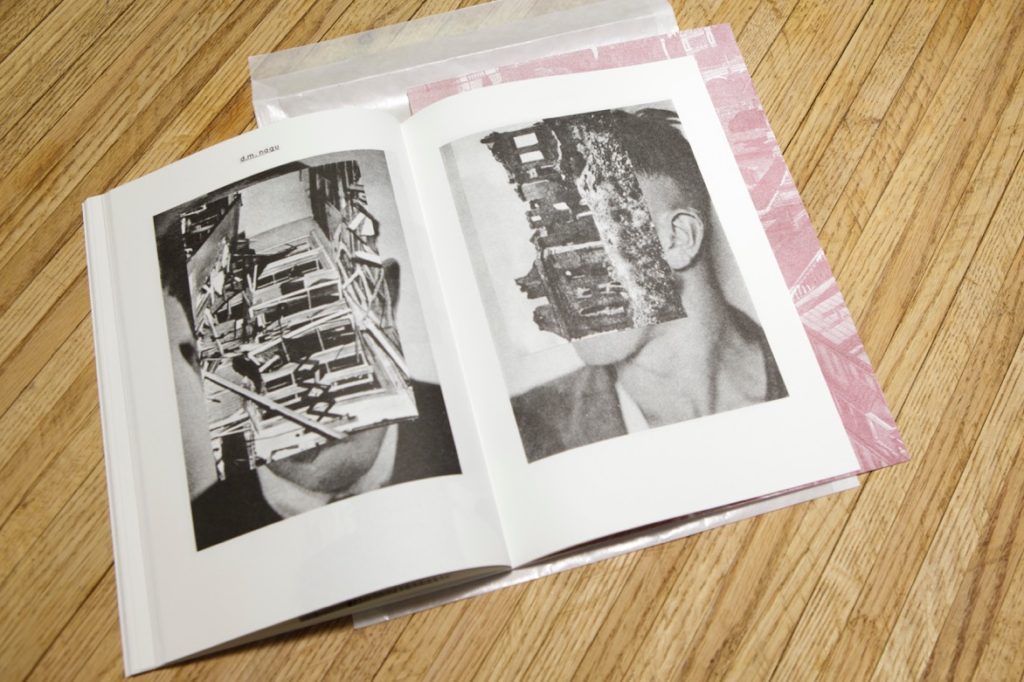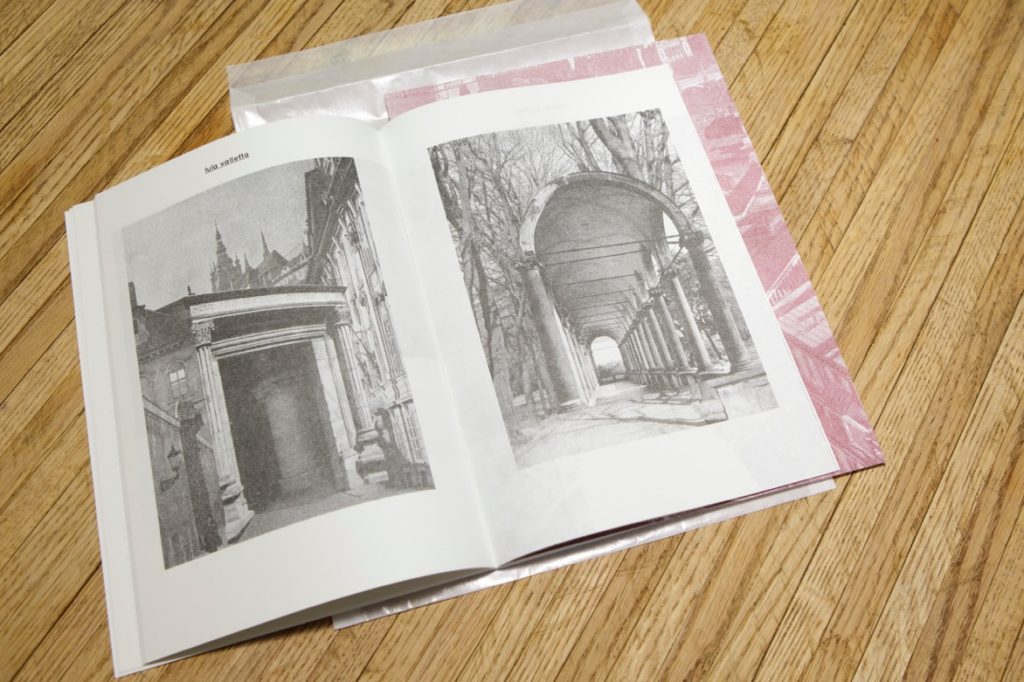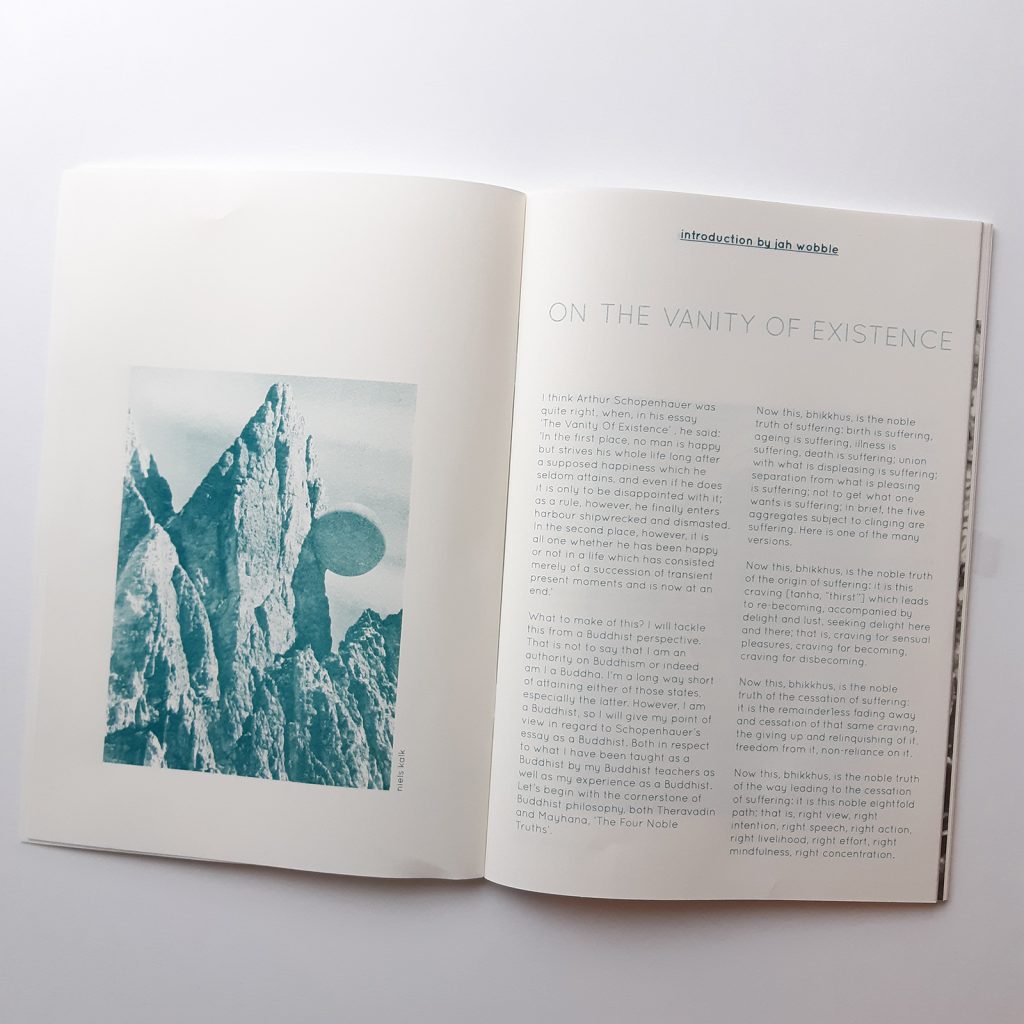 Prophit Art Zine - #3: Vanity of Existence
Prophit is a limited edition Risograph-printed art zine dedicated to  analog collage art of today.  It's made by The Hague based artist Lula Valletta and printed together with Bertus Gerssen at Stencilwerck in The Hague. Every issue has a different theme and format. They include different artists in each issue and present it with an exhibition in a gallery somewhere.
So this issue is inspired by Arthur Schopenhauer's essay "On the Vanity of Existence¨. The introduction was written by Jah Wobble, who looks at Schopenhauer's ideas from a buddhist point of view.
78 pages, printed (black, teal, burgundy) on 300 gr Biotop paper for the cover and 90 gr Munken for the rest. Hand-numbered.
Medium: Magazine
Related Products