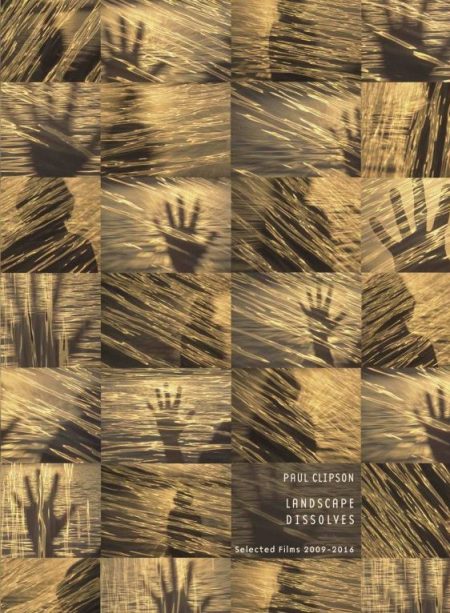 Paul Clipson - Landscape Dissolves (Selected Films 2009-2016)
Paul Clipson (1965-2018) was a San Francisco-based filmmaker and experimental film artist, who often performed live, improvising with sound artists and musicians.
"My approach to making films is to bring to light subconscious preoccupations that begin to reveal themselves while filming in an improvised, stream of consciousness manner. Aspects of memory, dreams and recordings of the everyday are juxtaposed with densely layered, in-camera edited studies of figurative and abstract environments vast and small, all within a flowing formal and thematic experimental aesthetic that encourages unplanned-for results. I employ a mainly handheld camera, often set at the two extremes of the focal spectrum, macro and telephoto (extreme macro close-up, extreme long shot), which maximizes the saturated textures of Super 8mm, the format I most frequently shoot in. The films are a personal recording, like a diary or essay, rendering color, light, focus and shadow in many forms, in the hope of allowing for un-thought, unexpected elements to reveal themselves. To a large degree, the editing in the films is "in camera", meaning that many of the shots and their order are as they were conceived at the time." (Paul Clipson)
Titles:
CHORUS 2009-2010, 7' music by Gregg Kowalsky
LIGHT FROM THE MESA 2010, 7' music by Barn Owl
ABSTEIGEND 2012, 7' music by Evan Caminiti
LANDSCAPE DISSOLVES 2012, 6' music by Alex Cobb
ORIGIN 2009-2012, 9' music by Che Chen
PULSARS E QUASARS 2014, 4' music by Arp
VOID REDUX 2013, 6' music by Barn Owl
BRIGHT MIRROR 2013, 9' music by Jefre Cantu-Ledesma
LIGHT YEAR 2013, 10' music by Tashi Wada
DISPORTING WTH A SHADOW 2015, 4' music by Alex Cobb
THE LIQUID CASKET / WILDERNESS OF MIRRORS 2014, 9' music by Lawrence English
MADE OF AIR 2014, 11' music by Grouper
LIGHTHOUSE 2015, 5' music by King Midas Sound/Fennesz
FEELER 2016, 7' music by Sarah Davachi
Original format; 16 mm, Now as DVD5 PAL 16:9, total runtime 104 minutes.
rvrrr
Label:
Re:voir
/ barcode: 3493551101604
Medium: DVD
Related Products