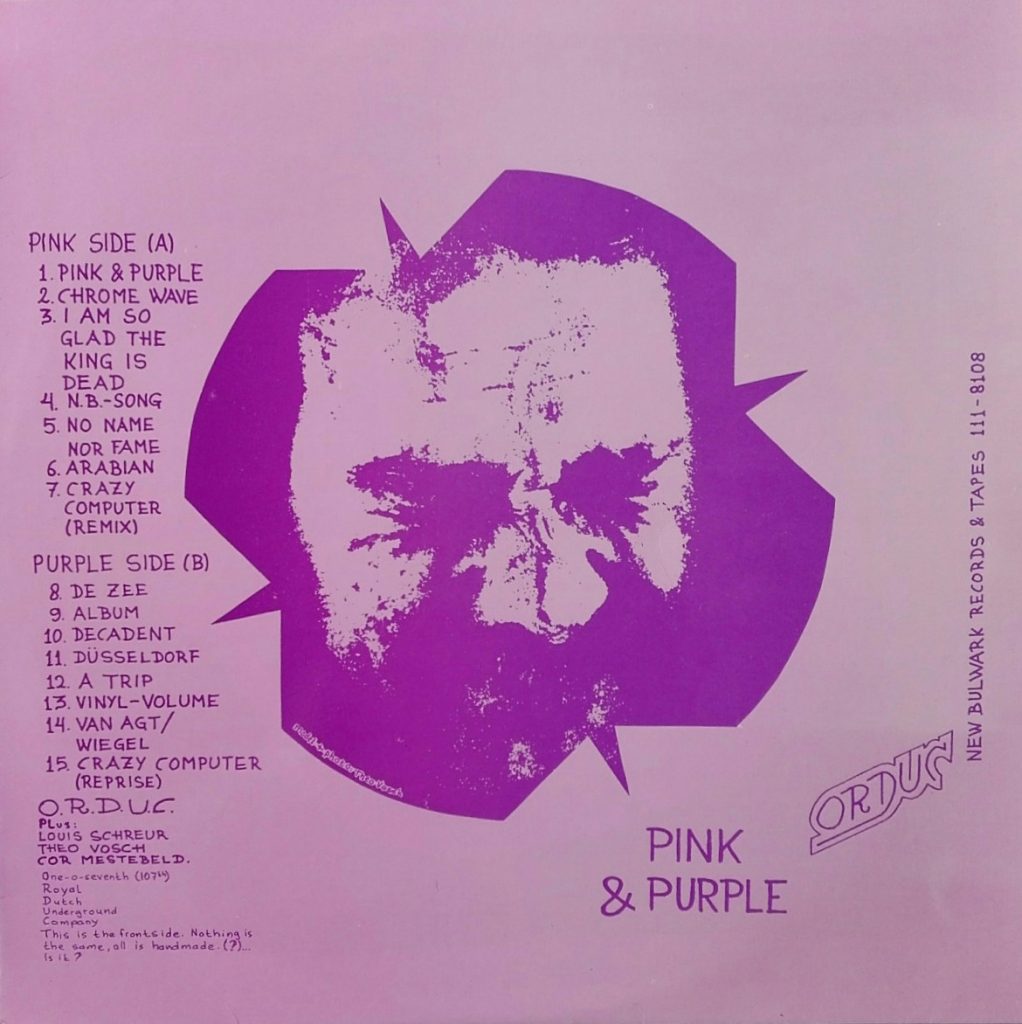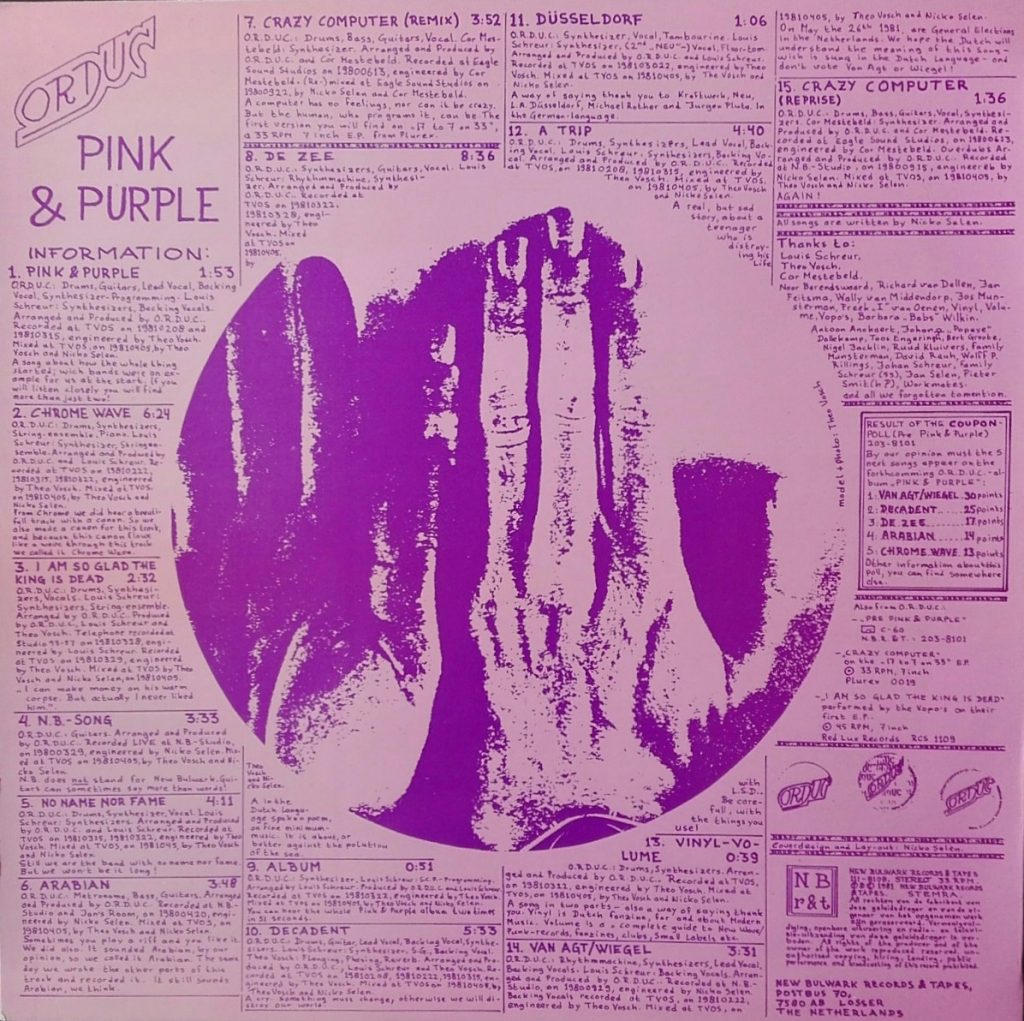 ORDUC - Pink & Purple
A real discovery, this original LP (and not used) from 1981 by avant-garde synth-wave group from Holland. Central person & composer was Nico Selen, other members were Louis Schreur, Theo Vosch & Cor Mestebeld. O.R.D.U.C. (One-o-seventh Royal Dutch Underground Company) had a modest hit with "Crazy Computer" published by Plurex. My personal favourite on this LP is the 2 and a half minutes long "I am so glad the King is Dead".
Drums, rhythm machine, the occasional guitar & piano, vocals, texts sometimes in Dutch. Monomaniacally repeating minimal synth riffs in a feet-dragging tempo, synched distorted guitar, reminds me of early Minny Pops sometimes..
Medium: LP
Related Products