Out of stock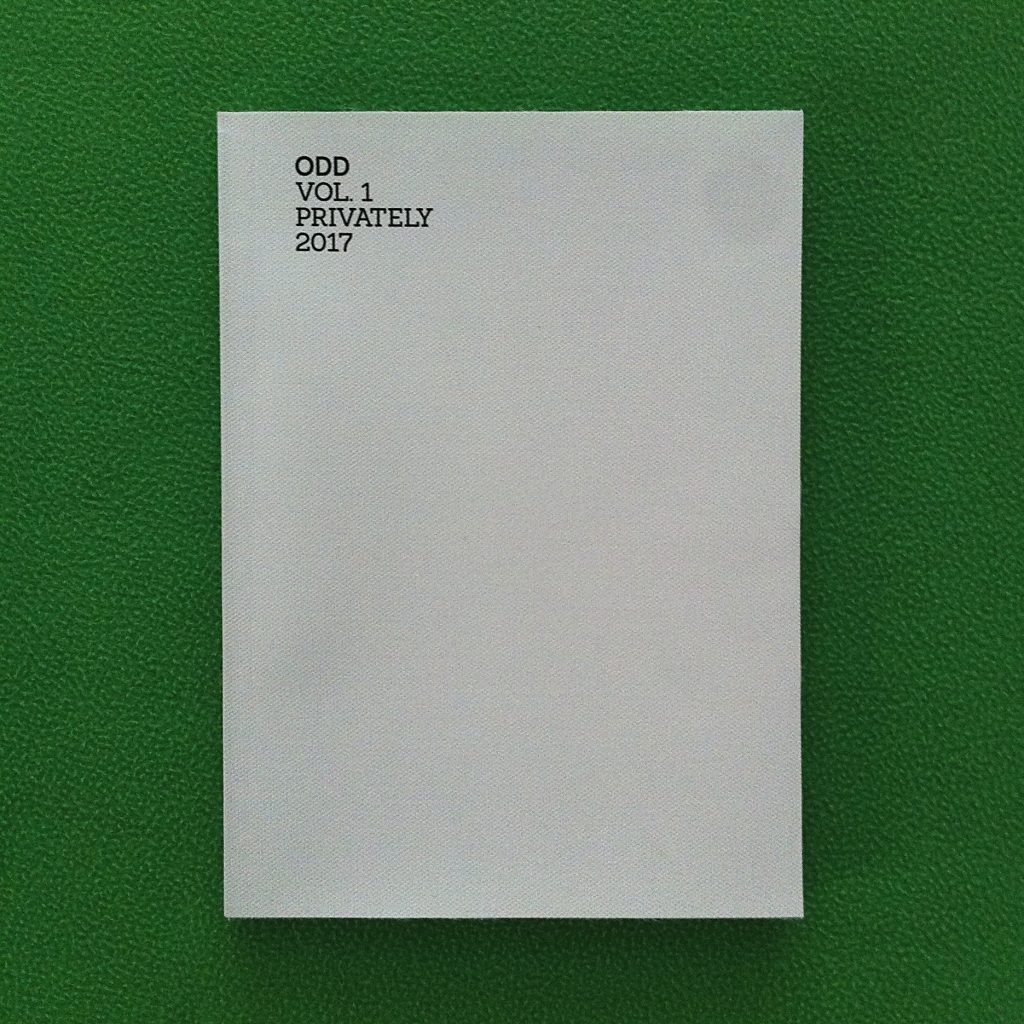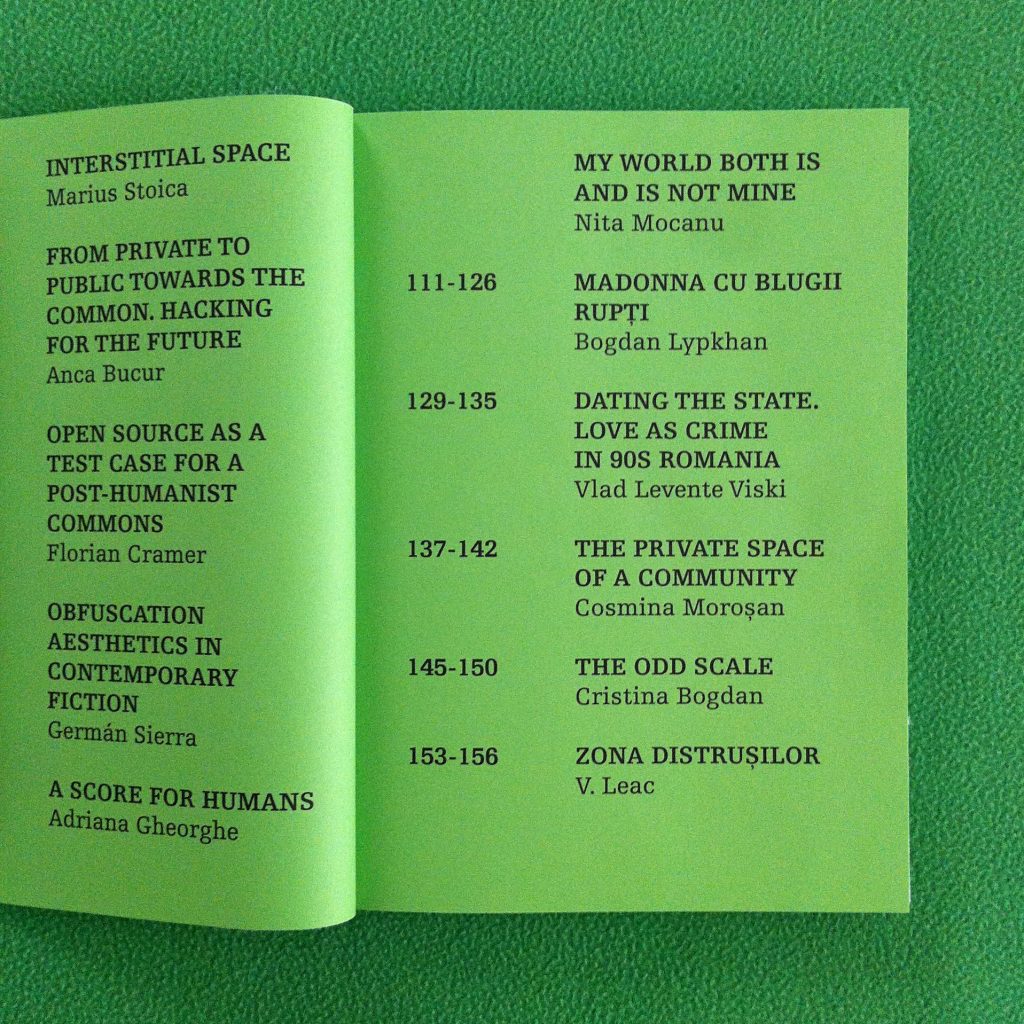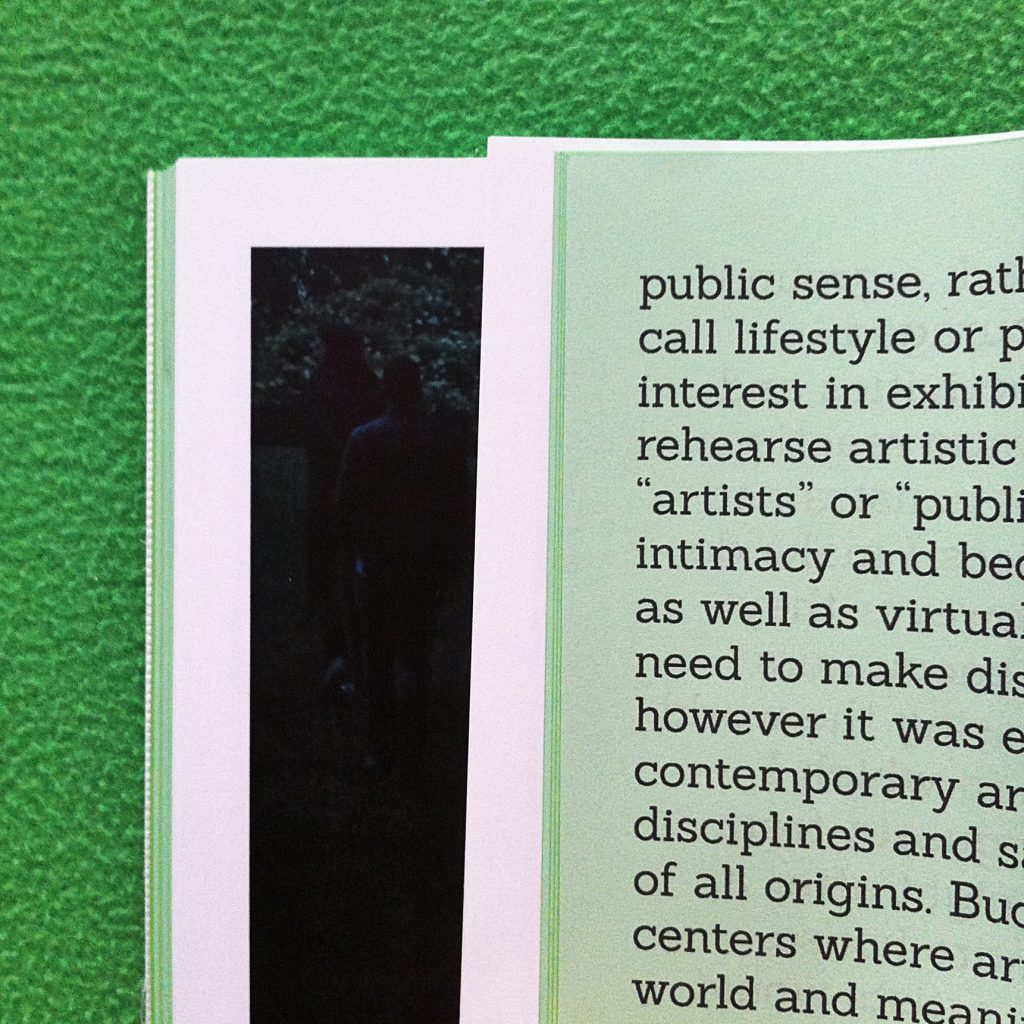 Various Authors - ODD Vol. 1 Privately 2017
First publication by ODD, edited by Cristina Bogdan. P R I V A T E L Y  was a series of residencies, exhibitions, reading group and theory sessions that started in 2017 at ODD, and the essays and other contributions here further question the issues raised during that series. Most texts are in English, a few are in Romanian.
Contributions by Anca Bucur, Florian Cramer, Adriana Gheorghe, V. Leac, Bogdan Lypkhan, Nita Mocanu, Cosmina Moroșan, Germán Sierra, Marius Stoica, Vlad Levente Viski, designed by Mihai Șovăială and published by Editura Fractalia.
Including, in the middle section, an intrigueing series of photographs printed full-colour, apparently made by Nita Mocanu, under the title "My World Both Is And Is Not Mine".
Softcover (made of a sort of off-white canvas), all text printed on green paper, 155 pages.
Publisher:
ODD
/ ISBN: 9789730258776
Medium: Book
Related Products