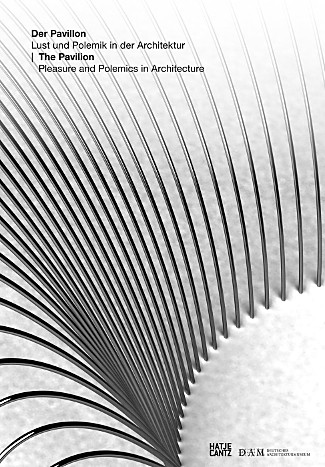 Various Authors - Der Pavillon / The Pavilion
Der Pavillon / The Pavilion (bilingual german/english) examines both the history and the contemporary state of pavilion architecture. This historical survey consists of two parts: first, the examination of a group of twentieth-century pavilions—categorical examples that form an architectural typology and can be interpreted as such—and second, a comprehensive collection of essays.
This outstanding analysis has been produced by students of architecture at Frankfurt's Städelschule. In the theoretical section, well-known authors discuss the materials used in pavilions, starting with influences from the Orient, India, and Asia, and moving on to significant twentieth-century pavilions and today's issue of temporary buildings somewhere between art and architecture. In addition, this volume documents the research and development of a summer pavilion for the garden at the Deutsches Architekturmuseum in Frankfurt done by the offices of Barkow Leibinger and Werner Sobek.
texts by: Barry Bergdoll, Kerstin Bußmann, Beatriz Colomina, Nikolaus Hirsch, Johan Bettum, contributions by Ben van Berkel, ed. Peter Cachola Schmal
Softcover, published in 2009, 192 pp., 161 ills / 16.80 x 24.00 cm
Medium: Book
Related Products