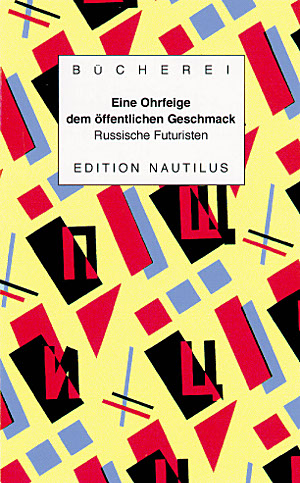 Various Authors - Eine Ohrfeige dem öffentlichen Geschmack – Russische Futuristen
German language edition (no. 18) from the Bücherei für Hand und Kopf.
Anthology offering a respresentative cross-section of the great achievements of the Russian avantgarde, all dating from 1910-1917. Experiments in painting, print-making, and typography by artists and polemicists such as Majakovski, Chlebnikov, Malevich, at a time when the revolutionary spirit was still unsullied by actual events. Replete with manifesto, declaration and denunciation, all drafted and selected to elevate and mobilize!
Medium: Book
Related Products