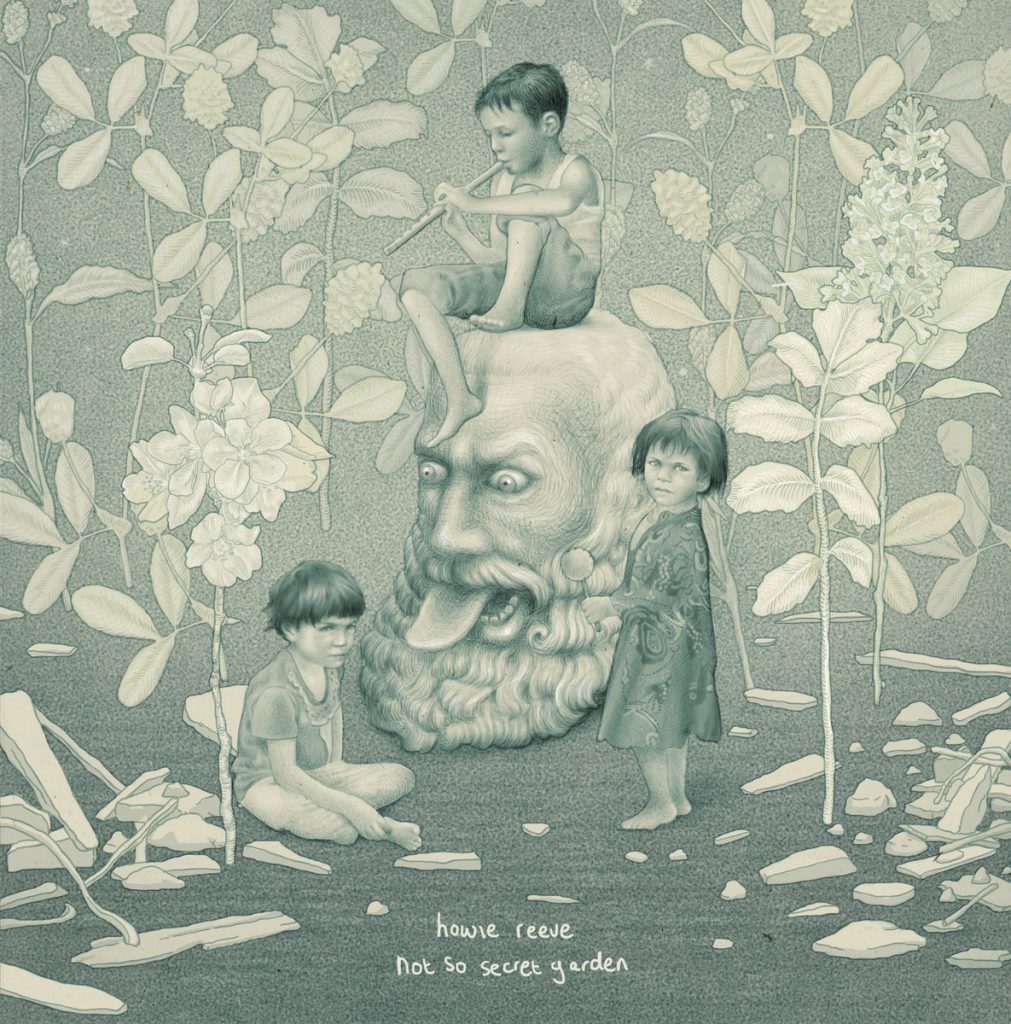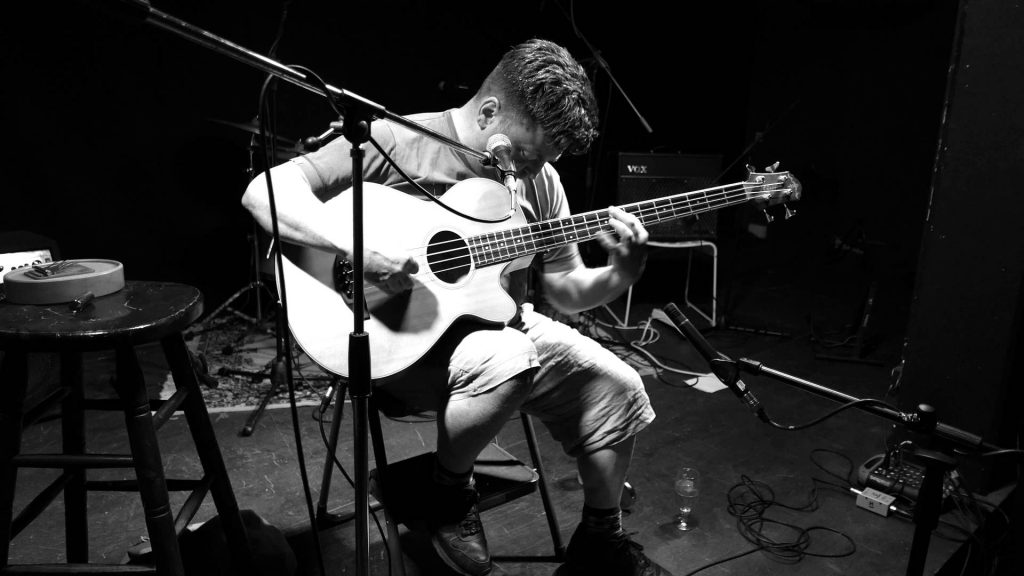 Howie Reeve - Not So Secret Garden
Reeve is an absolutely unique solo artist wielding the instrument that seems to simply merge with him when he plays: the acoustic bass. Not normally an instrument known for its expressiveness, but Reeve's inventive, adept though eccentric style makes the bass sing, growl and laugh.
Singular interplay between voice and bass, purposefully growing into his own spiel, celebrating the grassy sidewalk cracks, the generousity of human spirit yet lamenting the strains of sadistic entitlement in our current states.
"Not-So Secret Garden is Reeve's most musically confident and lyrically astute album yet, bolstered with collaborations with the likes of folk singers Alasdair Roberts and Debbie Armour, experimental pianist Matthew Bourne and kora player Will Newsome. For Reeve, the title, artwork and fragments-of-life lyrics all convey a yearning for a (slightly) better world – a revolutionary act in an era when kindness is mistaken for weakness." (The List, UK)
Tracklist:
All Day Return
Holiday Snaps
Soft Shelled Crab
Before Work
Brick By Brick
Fork In The Road
Columbo Repeats
Ghosts And Possibilities
Years Ago
Softening
Mazapan
A Dead Statesman
Pampered Bruise
includes a download code and lyrics sheet.
Medium: LP
Related Products