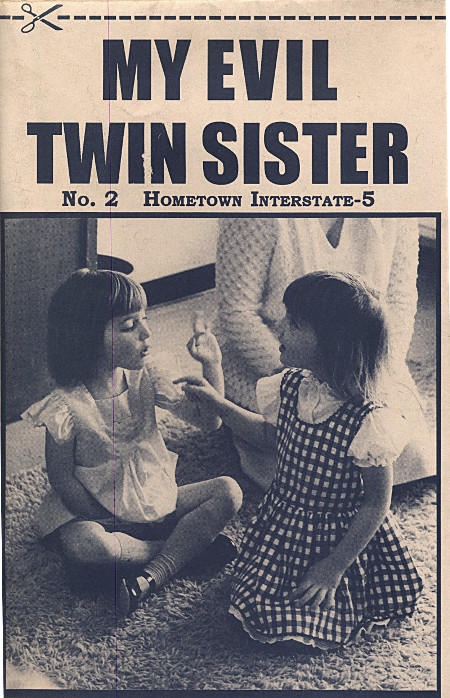 Amber Gayle & Stacy Wakefield - My EVIL Twin Sister No. 2
No.2 "Hometown Interstate-5". The second zine (original edition from 1996) by writer Amber and illustrator Stacy (identical twins). Reprinted. Stories of peregrinations (Amber's
tour diary from a 6 week stint as tour manager for an unnamed American
punk band in Europe)…and other musings.
Medium: Magazine
Related Products