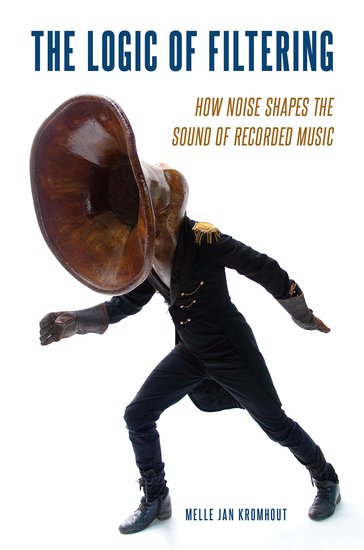 Melle Jan Kromhout - The Logic of Filtering
The Logic of Filtering traces the profound impact of technical media on the sound of music, asking: how do media technologies shape sound? How does this affect music? And how did it change what we listen for in music?
Since the invention of sound recording in the second half of the nineteenth century, media that transmit, record, store, and reproduce physical sound inspired dreams of perfect reproduction, but were also confronted with the inevitable introduction of noise. Based on a wide range of historical, technical and theoretical sources, author Melle Jan Kromhout explores this one hundred and forty-year history of sound media and shows why noise should not be understood as unwanted by-effect, but instead plays a foundational role in shaping the sonic contours of recorded music.
The Logic of Filtering develops an extensive media archaeological analysis of the 'noise of sound media,' encompassing all the disturbances, distortions, and interferences that these media add to the sounds they reproduce. It thereby stands to enrich our understanding of the way in which sound media changed and continue to change the sonorous qualities of music, and offers new perspectives on the interaction between music, media and listeners.
Melle Jan Kromhout is an independent scholar working on the intersection of musicology, sound studies, and media studies. After completing his PhD at the Amsterdam School for Cultural Analysis at the University of Amsterdam, he worked as a postdoctoral research fellow at the Faculty of Music and Corpus Christi College, University of Cambridge. We also know him as part of the duo Glice.
Table of Contents
Acknowledgements
Introduction: The Noise of Sound Media
Chapter 1: The Myth of Perfect Fidelity
Chapter 2: The Logic of Noise Reduction
Chapter 3: Ideal and Technical Filters
Chapter 4: Time and Transience
Chapter 5: The Logic of Filtering
Conclusion: The 'Other Music'
Bibliography
Paperback, 200 pages, published in 2021.
Medium: Book
Related Products