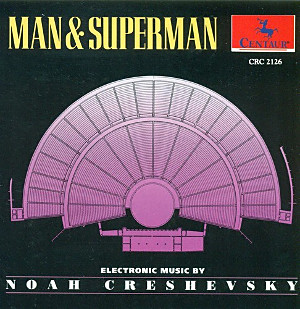 Noah Creshevsky - Man & Superman
Trained in composition by Nadia Boulanger in Paris and Luciano Berio at
Juilliard, Noah Creshevsky is the former director of the Center for
Computer Music and Professor Emeritus at Brooklyn College of the City
University of New York. His musical vocabulary consists largely of
familiar bits of words, songs, and instrumental music which are edited
but rarely subjected to electronic processing. The result is a music
that obscures the boundaries of real and imaginary ensembles though the
fusion of opposites: music and noise, comprehensible and
incomprehensible vocal sources, human and superhuman vocal and
instrumental capacities.
Medium: CD
Related Products