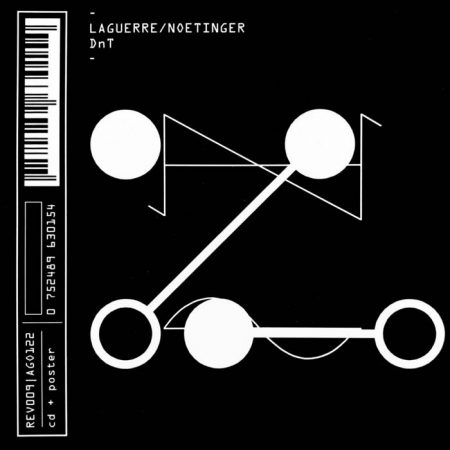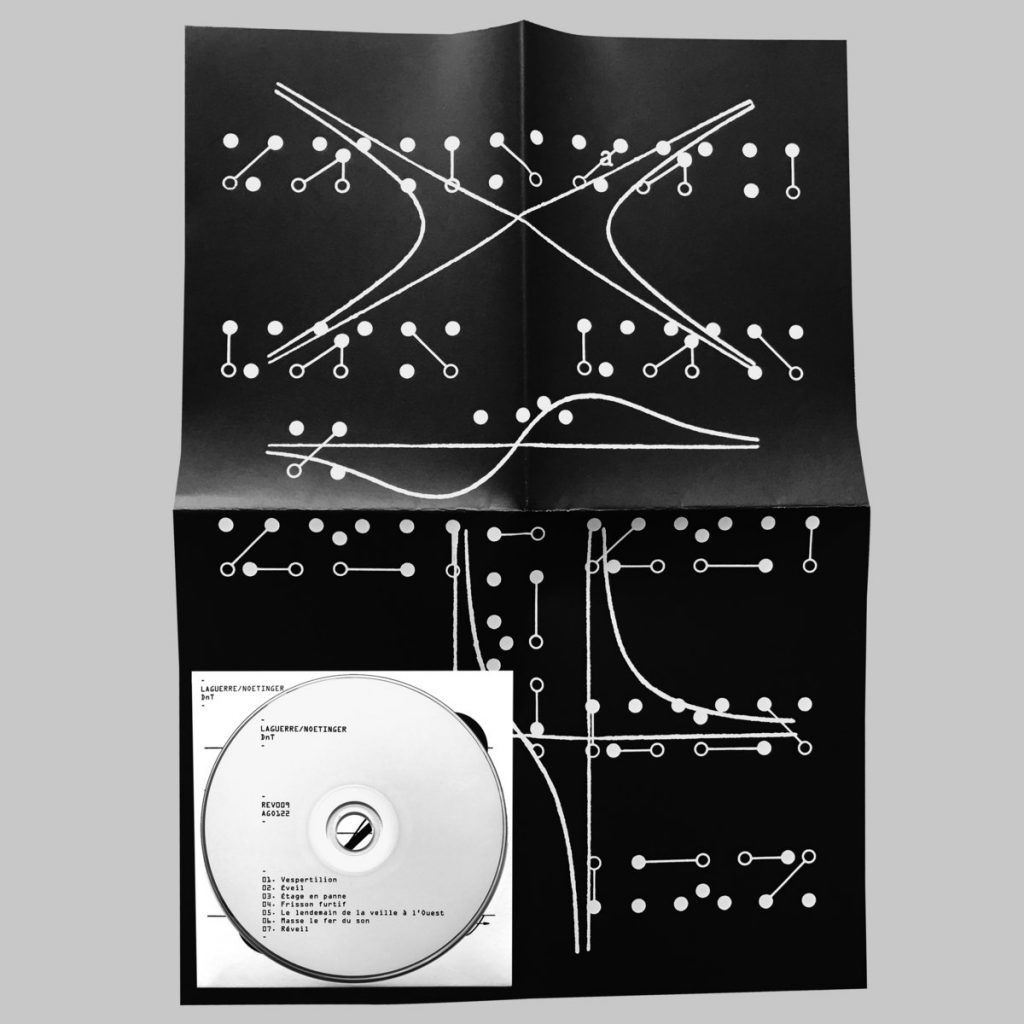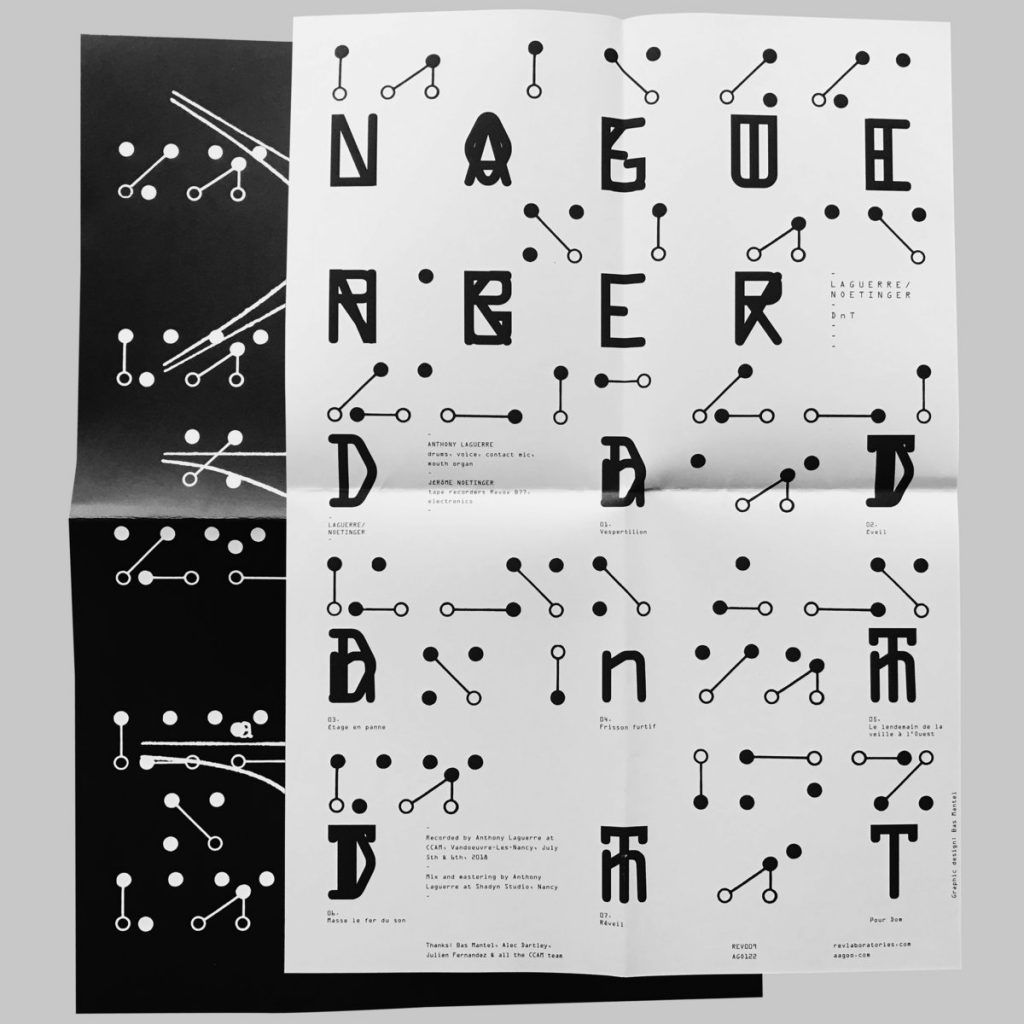 Laguerre / Noetinger - DnT
The album 'DnT' resulted from a collaboration sharing pure rock energy and electroacoustic manipulation, amplified drums and distorted tape, feedback and re-injection, live processing and diversion.
A large tape loop was also set up on two supplementary reel-to-reel tape recorders to create a random memory, delayed and unstable, acting like a distorting mirror.
I have known Jérôme for years as the driving force behind label and distributor of avant-garde music Metamkine, and his improvised live 16 mm film project Cellule d'Intervention Metamkine with Christophe Auger and Xavier Quérel. Noetinger has been an important figure for the French experimental music scene. Laguerre, a drummer from (noise)rock circles, was unknown to me until now.
Anthony Laguerre : drums, voice, contact mic, mouth organ. Jérôme Noetinger : tape recorders Revox B77, electronics. This recording is the result of two days' work at Centre Culturel André Malraux de Vandœuvre-lès-Nancy, France, in July 2018. Note the wonderful graphic design by Rev Laboratories' Bas Mantel.
NBVLN
Medium: CD
Related Products