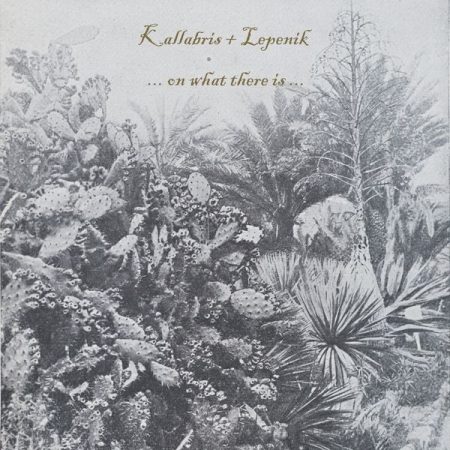 Kallabris & Lepenik - … On What There Is …
"… Michael Anacker pursuing his Kallabris project in collaboration with Robert Lepenik, a fellow explorer of post-industrial options. It's an engaging set of 18 songs, ranging in character from sinister ambient and trippy techno to chirpy electropop with throwaway lyrics. Yet these quirky and slippery variations in song form are more than mere exercises in style. The duo clearly revel in sound's plasticity and malleable nature.
Their artful stretching and warping, lacing and layering of electronic, instrumental and vocal material, their compositional weave, forms an more compelling focus for listening than any extractable content. So is this a collection of songs, or an index of possibilities?" (Julian Cowley for The Wire).
Medium: LP
Related Products