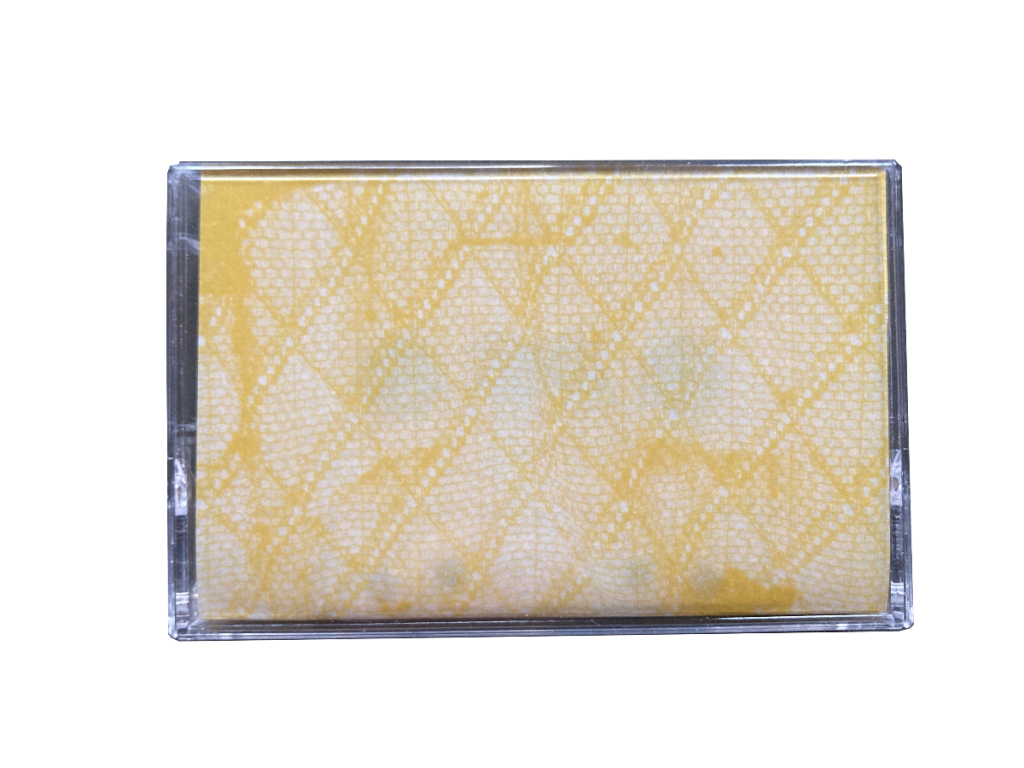 Jarra - The Countryside Sleeps, the City is Dead
Analog Synth explorer Jarra produced another tape, and his minimalism in music extends into his graphic design. No text, just a print on tracing paper as cover, and a gold-coloured cassette without any print or label, to match the cover. But all carefully done and in line with his previous releases.
tracks:
A. 32′00′′
B. 31′53″
"I am quietly standing.
Listening carefully, I can hear the faint electric current flowing under my feet.
I lay down covering part of its exterior, longing to hear the strength of its current.
An overwhelming strong drone forces me tighter against its surface.
All I can, is listen while the fierce embrace of the drone gets weaker and weaker to finally disappear.
Now, I quietly stand up again.
There is nothing left to hear but the breath of the trees far in the distance.
Now that you have left the corpse behind, you can search for a beating heart."
Medium: Music Cassette
Related Products