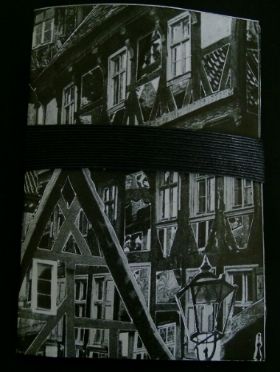 Helaas - The Second To Last Plague
Release from 2014 on the Le Petit Mignon label of Guillaume Siffert (then Staalplaat shop owner). "The Second To Last Plague" by Helaas, a quartet originally founded in Berlin in 2011 by Ratbag (electric guitar), Bex (electroacoustic bass guitar, vocals), Niedowierzanie (cello) and Yvan Volochine (computer).
The release offers two side-long unsettling pieces, a lavastream of distorted guitar swells, progressive noise, haunting string sounds and lamenting voices.
Edition of 100 pro-duplicated black cassettes with black imprint, housed in a double-sided fold out A3 poster, hand-stamped and numbered, sealed by a strip of Kumihimo cord. Recorded at N.K, Berlin. Mixed by Bex. Artwork by Insultor. Total duration: 26min. Includes free download code.
Medium: Music Cassette
Related Products