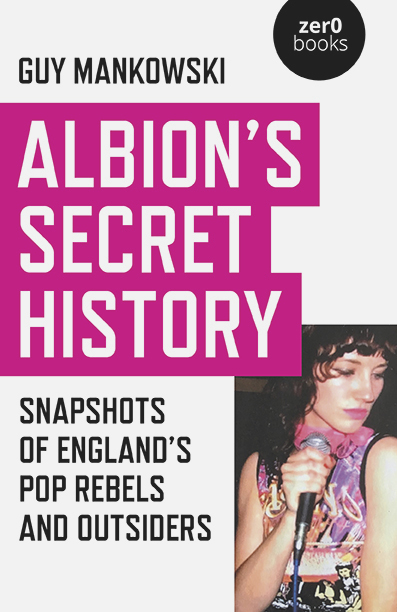 Guy Mankowski - Albion's Secret History
Albion's Secret History compiles snapshots of English pop culture's rebels and outsiders, from Oscar Wilde to Tricky via PJ Harvey and Mark E. Smith. By focusing on cultural figures who served to define England, Guy Mankowski looks at those who have really shaped Albion's secret history, not just its oft-quoted official cultural history. He departs from the narrative that dutifully follows the Beatles, The Sex Pistols and Oasis, and, by instead penetrating the surface of England's pop history (including the venues it was shaped in), throws new light on ideas of Englishness.
As well as music, Mankowski draws from art, film, architecture and politics, showing the moments at which artists like Tricky and Goldfrapp altered our sense of a sometimes green but sometimes unpleasant land.
Guy Mankowski was singer in the band Alba Nova. He trained as a psychologist at The Royal Hospital for Neuro-disability in London. He has had short stories, novellas, journalism and academia about music published and he is a full-time lecturer in Creative Writing at Lincoln University.
Medium: Book
Related Products