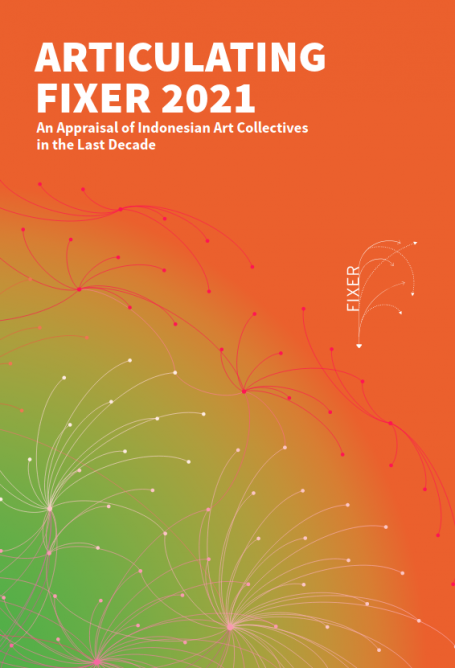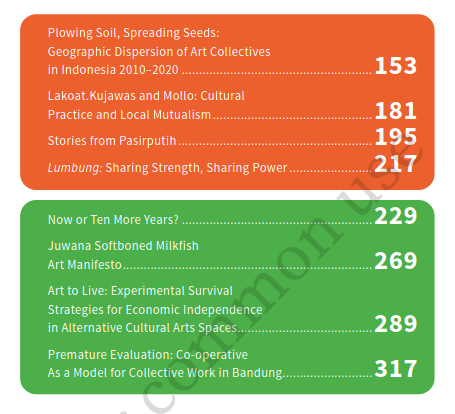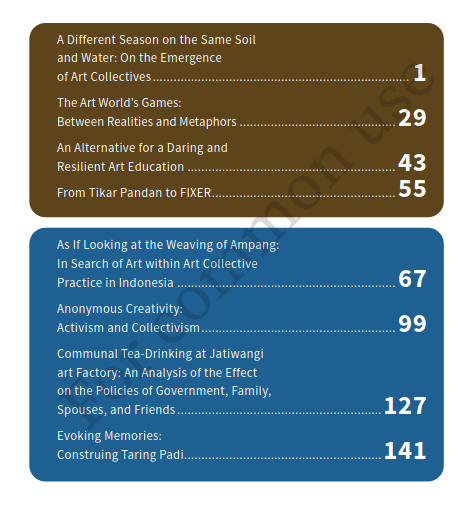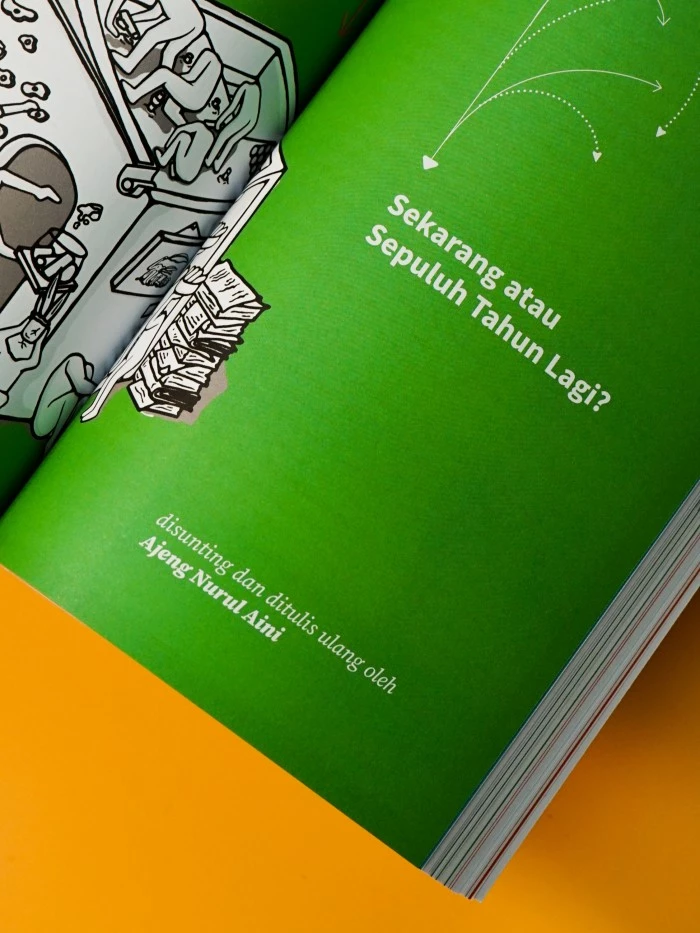 Various Authors - Articulating FIXER 2021
FIXER is an ongoing research project to read and map various developments that have occurred in art collective practices in Indonesia. In 2021, FIXER was initiated by Gudskul Ecosystem, itself a contemporary art collective in Jakarta involving many disciplines, from artists to business managers.
Gudskul was the result of 3 collectives joining forces: ruangrupa, Serrum, and Grafis Huru Hara, and one of their programmes, Contemporary Art Ecosystem and Collective Study, was about studying collective values and collaborative work. This program set out from an aspiration to collect and archive knowledge of art collectives' work models and sustainability strategies in Indonesia.
Editor: Ninus Andarnuswari
Authors: Ajeng Nurul Aini, Adin, Arie Syarifuddin, Ayos Purwoaji, Azizi Al Majid, Berto Tukan, Doni Ahmad, Endira F. Julianda, Hidayatul Azmi, Gesyada Siregar, Hendro Wiyanto, Ladija Triana Dewi, Muhammad Sibawaihi, Nuraini Juliastuti, Putra Hidayatullah, Renal Rinoza.
Paperback, published in 2021, 386 pages. Translated from the Indonesian language version. (if still in stock..)
Publisher:
Gudskul
/ ISBN: 9786239744618
Medium: Book
Related Products