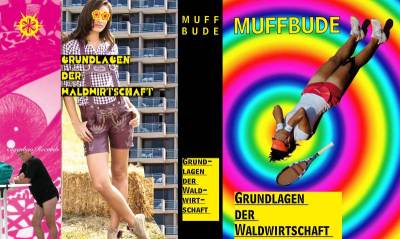 Muffbude - Grundlagen der Waldwirtschaft
Double MC album from germanys soundcrap taskforce no.1. The recording dates of the sources, that was used for this record, spread over a time from 1980 to 2013. Recycled rehearsal room recordings meet sound exibitions. Bedroom collages from airplays and lots of ethereous surroundings come along with artist discussions. A real adventure in sound!
Double-tape box charged with 2 high quality, custom made chrome (type2) tapes, professionally dubbed with tascam copy machine.
Medium: Music Cassette Box
Related Products