Out of stock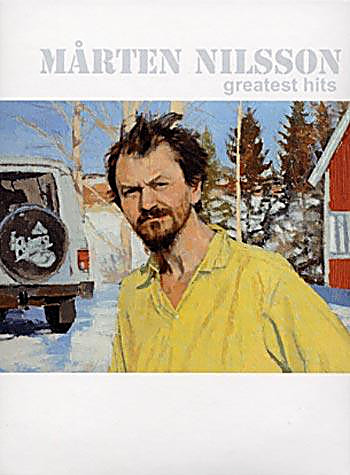 Mårten Nilsson - Greatest Hits
Collecting the works of a much respected director of experimental short films in Sweden. Here are his own explanations:

The 90's:
TUGGA TERRIER (1989), "Säg det", music by Tugga Terrier, U-matic Lowband and Super-8. The first film I made.
VINSÖNGKRINÖNG (1991), recorded inside the clock tower of Sofia Church, and in my flat on Erstagatan. Time-lapse cinematography, the end scene took 40 minutes to shoot, a whole LP record.
MY TINY TRIANGLE (1992), in the flat on Heleneborgsgatan.
ANTELOPES (1995) music by Kenneth Cosimo and Jonas Lindgren, the animals were filmed for projection in a dance piece, it later became a film. LA LA LA LUCHA (1999, filmed in -96) made together with Kenneth Cosimo, by then the two of us were "the institute for high-speed art", fantastic music by Kenneth. Great on a big screen.

Personal Attacks:
IT'S MY JOB TO BE SENSITIVE (2001), music from a golf instruction record, and Arvo Pärt "Sarah was Ninety Years Old" ECM Records 1991, "Satellit", words by Kenneth Gärdestad, music by Ted Gärdestad
EVERYONE BELIEVES IN WHAT THEY WANT (2002), music "Forskjellige gode ting" by Kim Hiorthøy, Smalltown Supersound, "Arthur Theme Song", words and music by Judith Henderson and Jerry De Villiers Jr.

The Henrik Vikman Trilogy:
HENRIK VIKMAN'S TALKING (2000), is the first part of the trilogy. Actually a re-edited version (to make it into a documentary for IKON…) of PRINCESSES (1999), music by Bacchus (other music in the original versions). Part two of the trilogy REWIND (2003), was part of the dance film project Moving North. The music by Kim Hiorthøy. The third part is THE LODGE (2005). Also Hiorthøy. These three films were made together with Gunilla Heilborn, my wife.
Films about USA:
USA (2001). I filmed the Shrine of Democracy Singers in 1990 with Paul Englar in South Dakota, as part of a documentary in the Black Hills. It later became this short film. The Film Institute wanted me to change the title, said it was to controversial(!?) Produced for Ikon/SVT Dokumentär & Story AB. WHO IS NIC? (2006), is brand new.
Svitjod 2000+:
The title text is impossible to read, it goes like this: caravan film & gnu film & the institute of high-speed art presents a david & mårten film SVITJOD 2000+, reporter David Flamholc, photo Mårten Nilsson, graphics Erika Ökvist, music Cosimo, idea Flamholc&Nilsson.DVD9, 117 min, 2006
Medium: DVD
Related Products