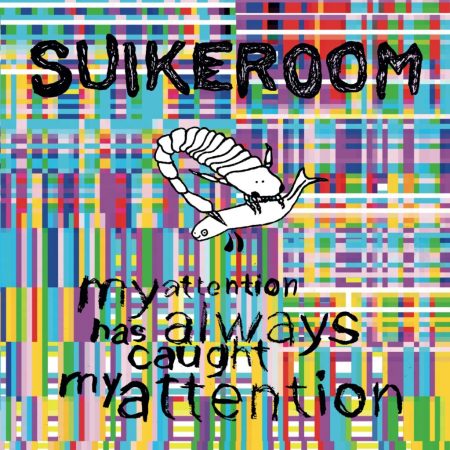 Suikeroom - My Attention has Always Caught my Attention
Suikeroom are Francesco Zedde and Lukas Simonis. They were caught playing weird sounds in the WORM electronic Studio in 2019, and felt the result was worth releasing it in 2021 into the world of adventurous listening and those inhabiting it.
Italian boy Zedde (no input mixer) is a drummer, electronic wizard and concert organizer. Lukas Simonis (guitar, Blippoo box) is a seasoned improviser/sound artist from Rotterdam with a post-punk edge.
Apparently the cover art was generated by brain power, whose brain it was remains unclear.
NBVLN
Medium: CD
Related Products