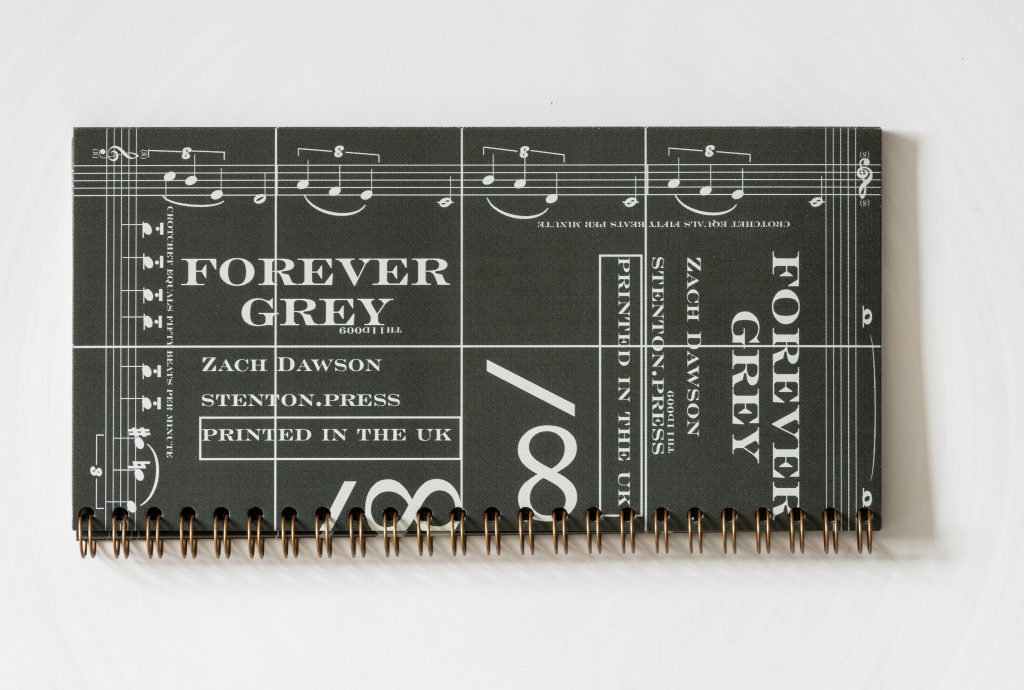 stenton.press x Zach Dawson - Forever Grey
Forever Grey presents a pessimistic domestic music making opportunity for it's owner. The book can be played by any four instruments sat at any four sides of a table. It has no front or back cover. No beginning or end. It can be played in two directions.
Forever Grey is collaboration between stenton.press and Zach Dawson. It was conceived and created in Birmingham, UK.
Specification
Medium: Score
Instrumentation: Open (four parts)
Duration: Infinite
Font: Engravers Roman BT Paper: Grey 160 GSM
Printing: Digital
Print Colour: Grey
Binding: Wire, Bronze
Medium: Book
Related Products