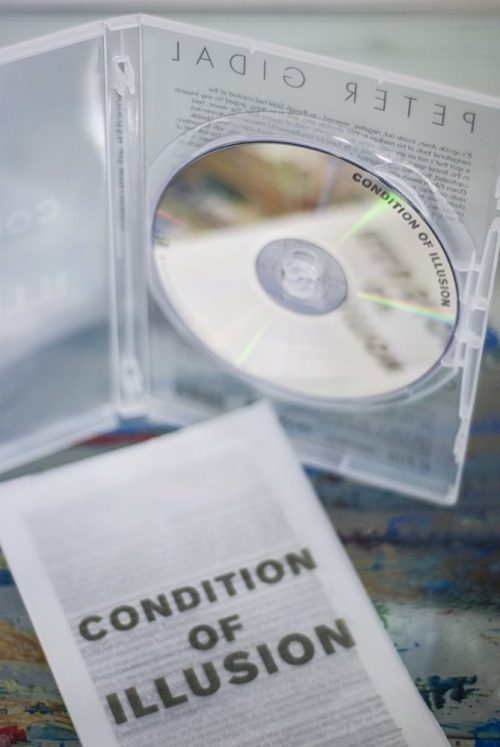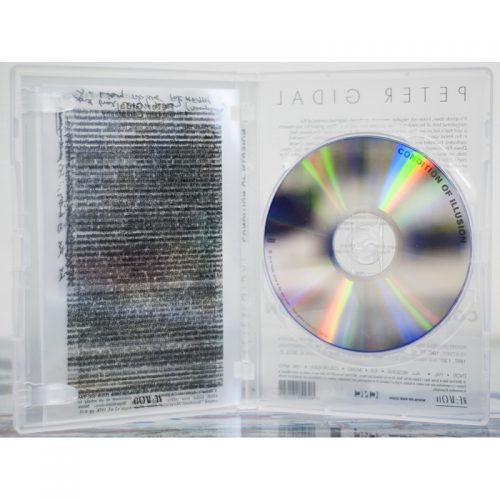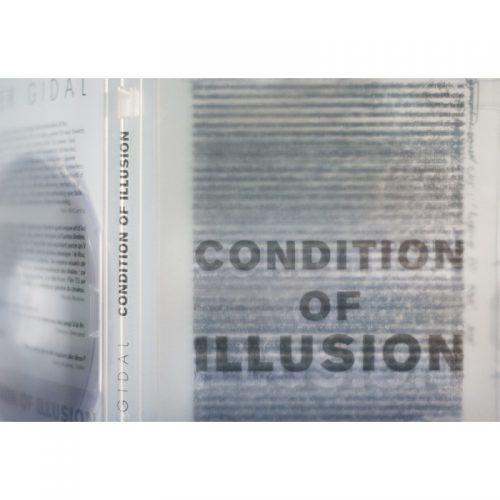 Peter Gidal - Condition Of Illusion
Compilation of 11 films by Gidal, a central figure at the London Filmmakers Co-op in the 1960s and 1970s. It is accompanied by a 40 page booklet of texts about the filmmaker's work by Patricia L. Boyd, Stephen Heath and Chris Kennedy. The booklet is composed of transparent pages and was designed by Diana Vidrascu at RE:VOIR.
Films:
– Clouds, 1967, 10 '
– Focus, 1971 7 '
– Upside Down Feature, 1967-1972, 62 '
– Epilogue, 1968 9 '
– Guilt, 1988 40 '
– Flare Out 1992, 15 '
– Assumption, 1997, 1'30
– No night No day, 1997 14 '
– Coda I, 2013, 2 '
– Coda II, 2013, 2 '
– Bonus: Room (Double Take), 1967 10 '
"It's upside down, inside out, negative, reversed — as though Gidal had cranked all the navigational tools of his medium to their absolute zero, and, in so doing, groped his way towards a spot that's not on any map, some true, magnetic north of cinema itself. The viewer, held in this liminal space, this threshold, is by turns (or simultaneously) mesmerised, disoriented, captivated, frustrated and delighted. And we're not just talking about cinema here: Upside Down Feature is awash with radios performing Cage-like trawls across their dials; with typewriters; static cameras; even Man Ray's photos of the dust on Duchamp's Large Glass. The leitmotif of clocks (their faces, naturally, flipped) is fitting: what we're ultimately witnessing, perhaps, is a countdown, taking place on the far side of the screen, of all screens; the exhilarating spectacle of not just a medium but media
Peter Gidal taught advanced film theory at the Royal College of Art, London in the 1970s and 1980s. His book "Flare Out: Aesthetics 1966-2016" can be found here.
rvrrr
Medium: DVD
Related Products