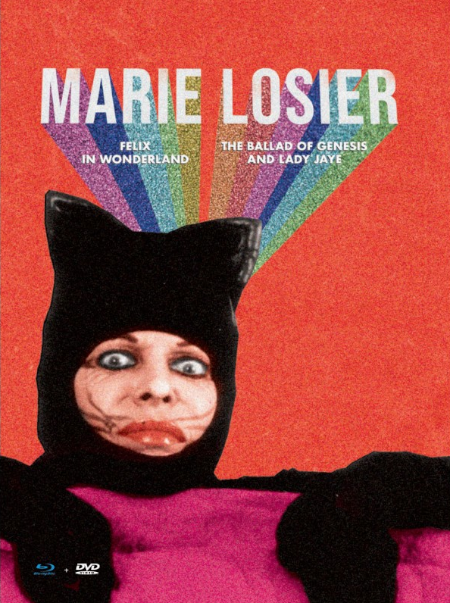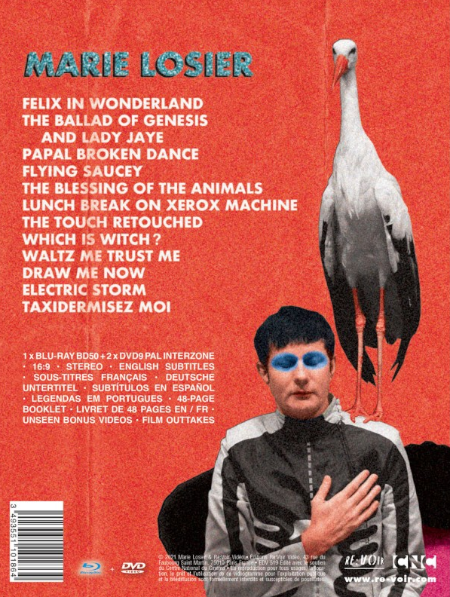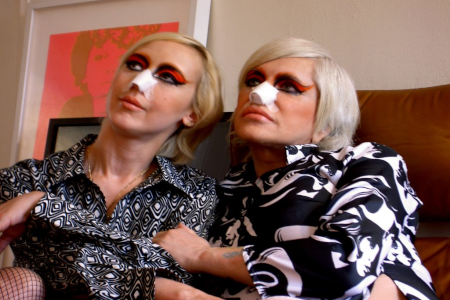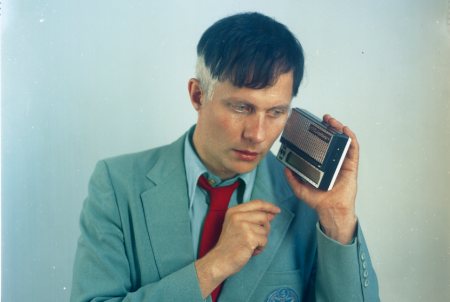 Marie Losier - Felix in Wonderland / The Ballad of Genesis and Lady Jaye
Marie Losier has made film portraits of such avant-garde artists as filmmakers Guy Maddin and The Kuchar brothers, theater director Richard Foreman; and composer / filmmaker Tony Conrad. Whimsical, poetic, dreamlike and unconventional, her films explore the life and work of these artists through an endless variety of cinematic means. Losier lives and works in New York and has been the film curator at FIAF since 2000.
"Everyday life was transformed into a kind of show, something theatrical. I think this is where life and documentary come together, without being forced. I learned from some of the most extravagant people! " (Marie Losier, from an interview in the 48-page booklet.)
FILMS
The Ballad of Genesis and Lady Jane 72', 16mm, 2011
Documentary about the extraordinary relationship between Genesis P-Orridge (Throbbing Gristle, Psychic TV etc) and Lady Jaye. Transformation is, indeed, central to Genesis's life. He became a she to resemble his beloved Lady Jaye. A unique life, modeled on his other, Lady Jaye, who remains an integral part of himself. Without subscribing to any movement but living life as the ultimate experiment, he made his body a work of art.
Felix in Wonderland, 52′, 16mm, HD, 2021
With Losier's portrait of Kubin, we are invited to discover the methods of an electronic musician whose Dadaist impulses and awesome dance moves belie a seriousness of purpose and conceptual rigor rarely found on the dancefloor.
plus:
Papal Broken-dance 6', super-8 & 16mm, 2009
Flying Saucey! 11', 16mm, 2006
Lunch Break on the Xerox Machine 3′, 16mm, 2003
Blessing of the Animals 2', 16mm, 2002
The Touch Retouched 5', video, 2002
Taxidermize Me 11', 16mm, 2021
Which is Witch? 6', 16mm, 2020
Draw Me Now 5', 16mm, 2018
Waltz Me Trust Me 3', 16mm, 2016
"Electric Storm" 100 Years of Theremin, 5, 16mm, 2021
Format BLU-RAY BD50, DVD9 PAL INTERZONE, 16/9, Stereo
Language: English
Subtitles French, Spanish, Portuguese
R:VR
Label:
Re:voir
/ barcode: 3493551101864
Medium: BluRay+DVD
Related Products