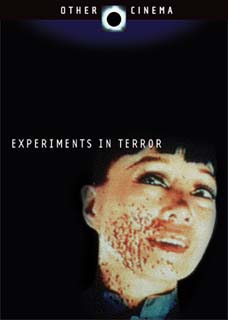 Various Artists - Experiments in Terror
Compilation of Horror Classics with a pathological delirium of witchcraft, phantoms, and the undead. Using visionary cinematography and a masterful montage of rare film artifacts, these amoral auteurs probe every dark corner of the human psyche, with morbid curiosity and in lurid detail! This shocking program explodes the genre of the horror film, profoundly expanding the cinematic language of fear. A collection of phantasmagoria of the uncanny, the dreadful, and the macabre.
Includes the films:
Outer Space by Peter Tscherkassky.
Tuning The Sleeping Machine by David Sherman.
Ursula by Lloyd M. Williams.
Dawn of An Evil Millennium by Damon Packard.
Journey Into The Unknown by Kerry Laitala.
The Virgin Sacrifice by J.X. Williams.
See also: Experiments In Terror Vol.2
Medium: DVD
Related Products