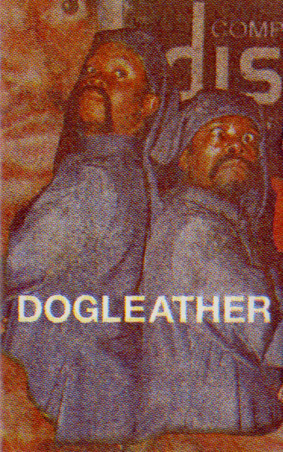 Dog Leather - Untitled
Not sure if this duo is still active, the tape is from 2011 and released by Johann Kauth's label from Antwerp.
Baltimore mainstay Max Eisenberg (DJ Dog Dick) and nomadic agitator Griffin Pyn (Sewn Leather), have been described as: a "spewer of the finest festering analogue synths and hip-hop filth" (Impose Magazine).
This is a C20 tape, riso-printed cover.
Medium: Music Cassette
Related Products