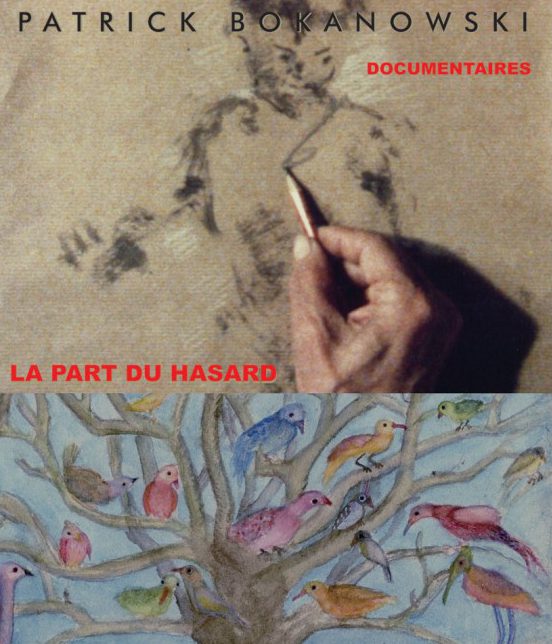 Patrick Bokanowski - Documentaries
Brings together two documentaries by Bokanowski, who you might call filmmaker of the imaginary.
La Part Dy Hasard (The Role of Chance):
Originally a 16 mm film, made in 1984, 52′. Henri Dimier's hand lets itself be guided by total creative spontaneity, creating a dialogue with the sheet of paper, a conversation with the work in progress, the jubilatory quality of the vibrations of hand on paper. Liberty, fantasy and chance are Henri Dimier's three watchwords.
Le Rêve Eveillé (The Waking Dream):
Video made in 2003, 41′. Colette Aboulker Muscat has taught Waking Dream for the past forty years in Jerusalem. To each person who comes for a consultation, she offers a short story leading to a waking dream, equal in intensity to a night dream. The surprise provoked by the story, and the shortness of the treatment are, for her, essential aspects of the process. The mental imagery itself allows one to overcome a problem or an illness.
Contains a 34-page booklet about the films. French language, english subtitles.
rvrrr
Medium: DVD
Related Products