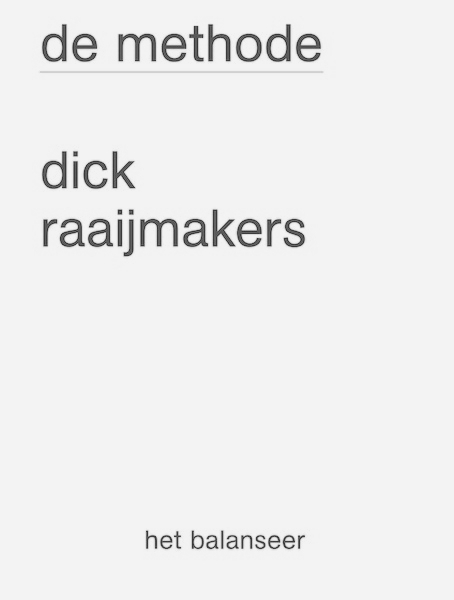 Dick Raaijmakers - De Methode
In Dutch. Reprint of the edition from 2014. And still very welcome as it enables to read 'The Method' again in its original language. Because a poetic, singluar book like this seems hard to translate. Hats off to Belgian publisher Het Balanseer…
By the way you can find an english edition of this book here.
This classic work from 1984 reads as a kind of poem, though completely in prose. In an extremely precise way Raaijmakers expands on the way humans deal with technical constructions, and how they relate to their world, with spot-on, often funny observations that open unexpected insights. Because of this systematical exactness it feels like a method indeed.
Design by: Jeroen Wille & Ruud Ruttens. 360 pp.
raaijj
Medium: Book
Related Products