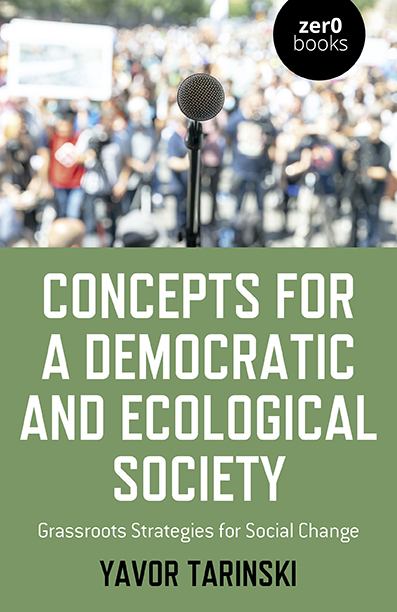 Yavor Tarinski - Concepts for a Democratic and Ecological Society
Yavor Tarinski examines the fundamental conflict between democratic aspirations and the imposed norms of capitalism, the potential for directly democratic and ecologically designed cities, the imperative to renew the commons, and the prospects for a genuine solidarity economy to overturn the ravages of capitalist economic growth. It critiques bureaucratic, technocratic and conspiracist tendencies both in mainstream discourse and on the Left, and offers a compelling and uplifting vision of a thoroughly transformed social order.
Yavor Tarinski is an independent researcher, activist and author. He participates in social movements around the Balkans, as well as in transnational organizations, dedicated to the production of grassroots knowledge. He is a member of the administrative board of the Transnational Institute of Social Ecology, of the editorial board of the Greek digital journal & publications Aftoleksi, as well as bibliographer at Agora International.
Paperback, published in 2022, 93 pages.
"Challenges your mind on the most significant questions such as direct democracy, de-growth, solidarity economy, and libertarian municipalism. This is a necessary revolutionary work which should be in your library to make you think more in depth about your future, about utiopias, and ultimately about the perspectives of a democratic and ecological society."(Emet Degirmenci)
Medium: Book
Related Products