Sale!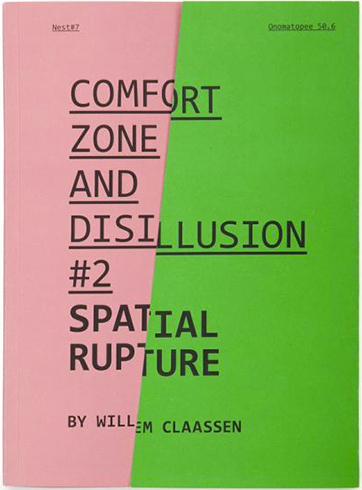 Willem Claassen - Comfortzone and Disillusion #2 – Spatial Rupture
2011. Spatial Rupture is a term coined to describe the work of Willem Claassen. There are many more descriptions: a space of open-ended architectonics, a functional and trivial environment, and operational settings. His work, whichever way is it labelled, is certainly rooted in design. There's re-use, and then there is function and non-function. Read about Claasen's approach in the interview (with Michiel Huijben) and in the glossary describing some of the major influences in his work. For the finer details, the many photographs may shed some light on how to appreciate Claassen's work. NB This issue of Nest is part Dutch (glossary) and part English (interview, list of works).
The last copy at reduced price.
Medium: Magazine
Related Products