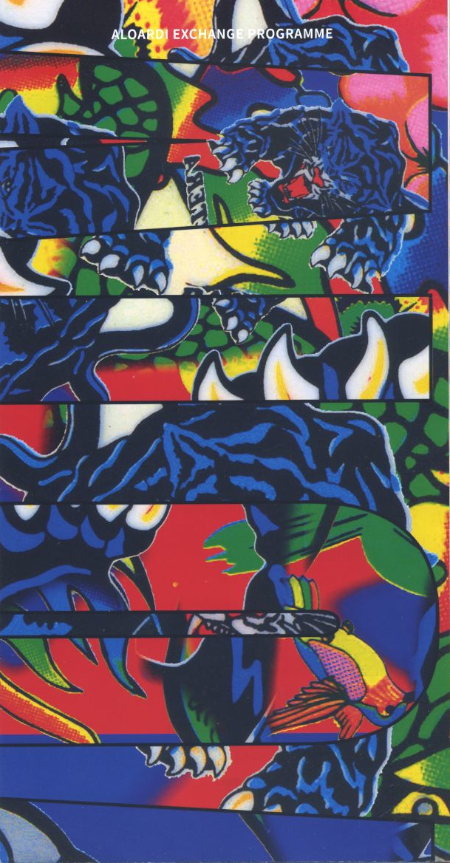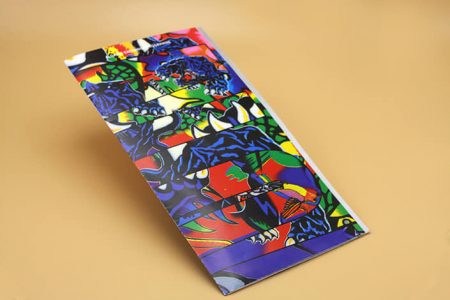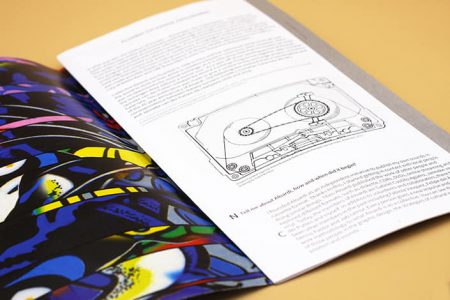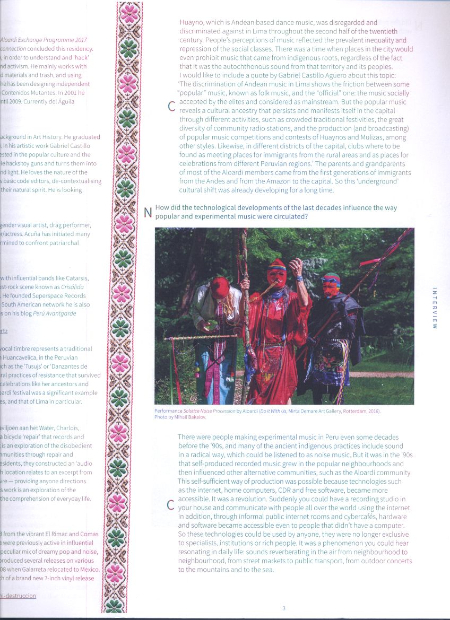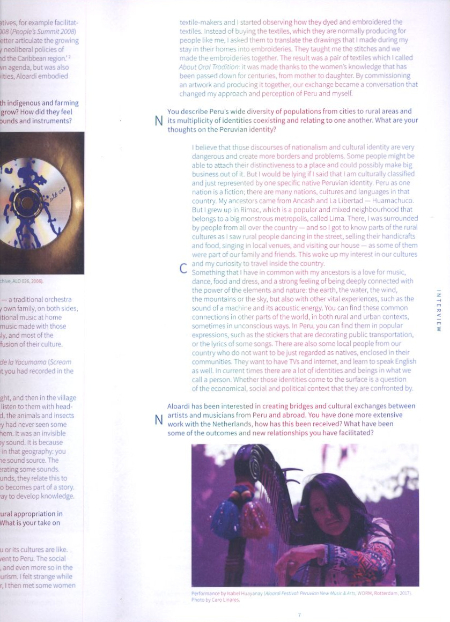 Aloardi Collective - Aloardi Exchange Programme
Documentation of a project in 2016 and 2017 where a wonderful troupe of Peruvian artists came to Rotterdam, The Netherlands. Aloardi Collective had been active already since 2004 as an artist-in-residence in Lima, but until 2016 it was hard for Peruvians to come to Europe without a visa. Dutch artist Janneke van der Putten had visited and worked with Aloardi, and together with Christian Galarreta (aka Sajjra) organised two Aloardi festivals in her home town Rotterdam. A very welcome influx of Peruvian culture, as little was known about the Peruvian underground and its history, its heydays of political resistance in the 1980s, the music and queer subcultures, etc.
In this booklet we read what happened during those visits and how it all came about. The brilliant, colourful cover folds out as an A2 poster.
The 3-dimensional pictures were made by Constança Saraiva.
Medium: Magazine
Related Products