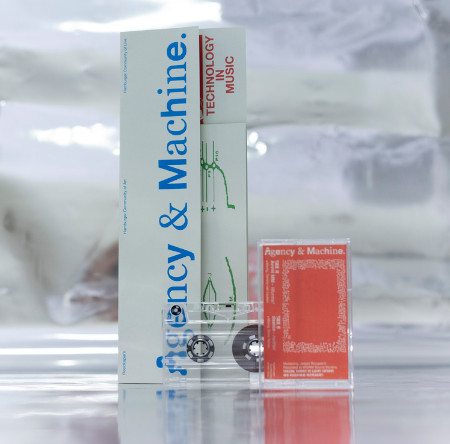 The Hamburger Community - Agency & Machine
This publication is the result of a joint effort by the Hamburger Community of Art and the Hamburger Community of Live, the residency projects of Rotterdam's art organisation Roodkapje. Agency & Machine centres around the practice and work of Gill Baldwin. Baldwin investigates the effects digital technologies and Artificial Intelligence have on our daily lives, navigating their biases, and questioning who (should) have agency or control, while considering how these technologies influence our perception on what it means to be human. Hence the title Agency & Machine.
The printed publication is accompanied by a cassette tape with two new electronic compositions by musicians Daanie van den IJssel & Tommy van Leuken, and bundles the experiences of participating residents, artists, musicians and researchers during the events of Agency & Machine. The zine looks great, playing with varying page formats, designed by Jacopo Lega, and printed by XPUB.
The cassette is short but sweet, side A by Avvnt MM (aka Tommy van Leuken) is called "Wurms!", side B by Daanie van den IJssel is called "neither".
Medium: Magazine + Tape
Related Products