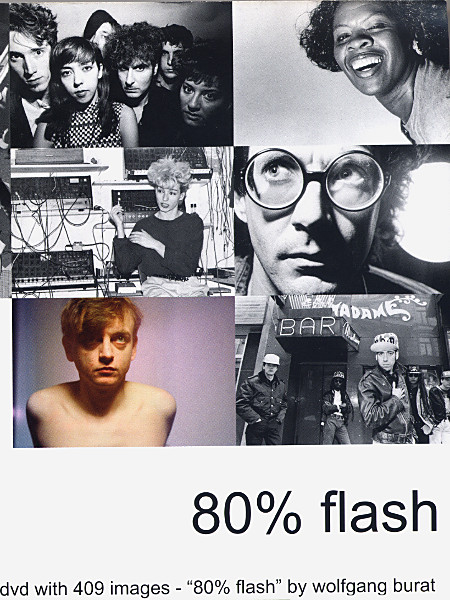 Wolfgang Burat - 80% Flash
"80% flash" is a journey through the world of music in the eighties. Meet bands and musicians from funk to punk, photographed by SPEX magazine co-founder Wolfgang Burat.
This silent photo DVD contains a thumbnail parade, slide shows in various speeds, and 409 images of musicians.
Medium: DVD
Related Products