Out of stock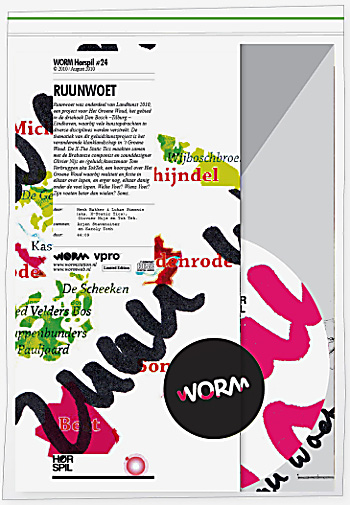 WORM Horspil - #24 – Ruunwoet
The Hørspil Series is a co-production with the Dutch VPRO Radio and
their program Café Sonore. They're all produced in WORM's own studio
sweatshop! Ruunwoet (#24) is a radioplay by X-The Static Tics (Lukas Simonis and Henk Bakker) and sounddesigner/composer Olivier Nijs and artist (sound)artist Tom Verbruggen (a.k.a. TokTek) a radioplay about The Green Woods, where reality and fiction cross each other and sometimes destroy each other.
Medium: CD
Related Products