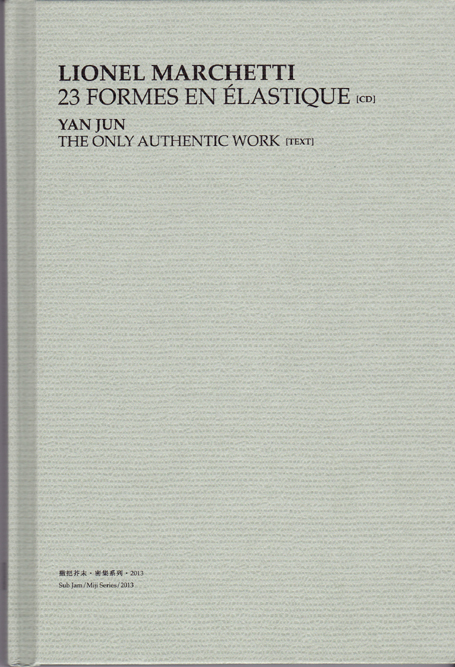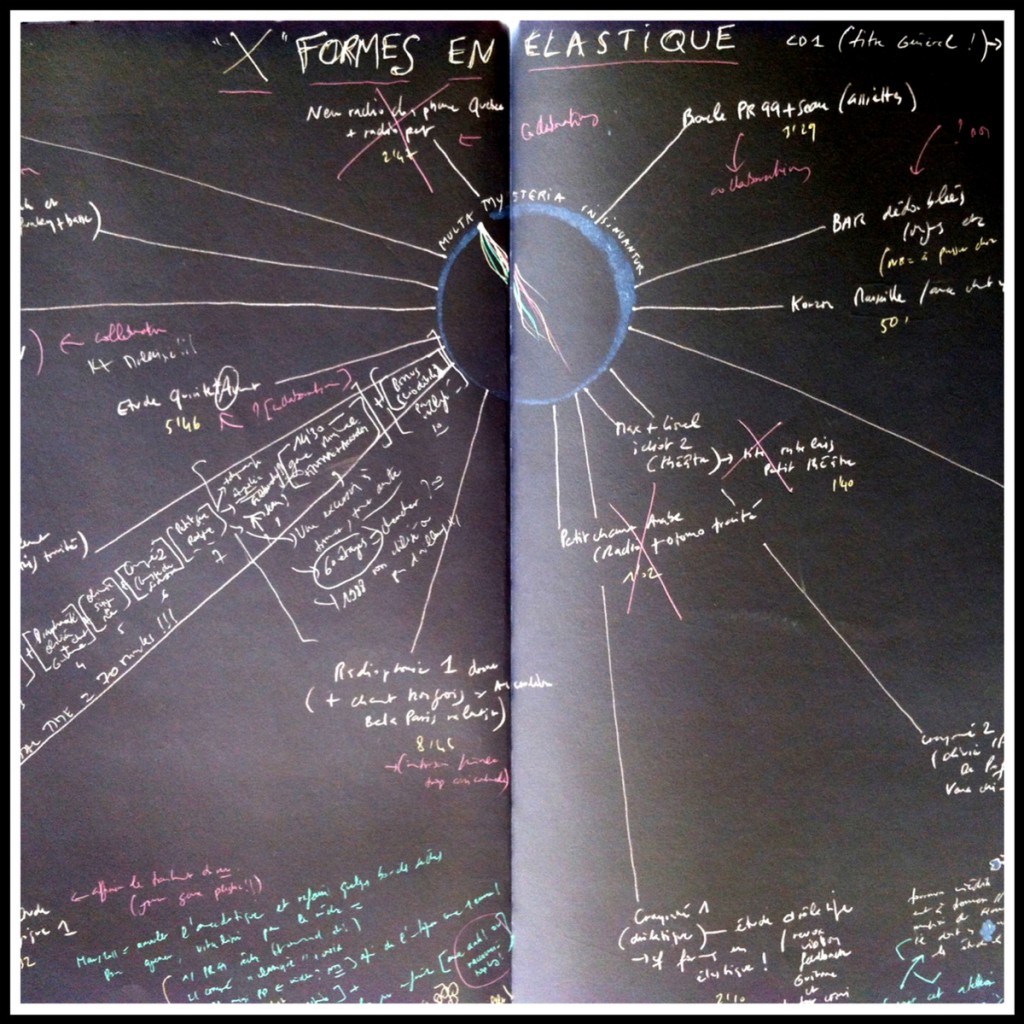 Lionel Marchetti and Yan Jun - 23 Formes en Elastique / The Only Authentic Work
Absolutely worth listening to if you like the authentic, elaborate school of Musique Concrète!
With 23 Formes en Elastique, Lionel Marchetti built a labyrinth of elasticity, empty space, reality and its metamorphose. A material world of sound; 23 tracks, length more than 77 minutes. Materials went through last 23 years of his field recording, composition, experiments and musiques concrètes composition studies. A backward looking by a forward creating.
The Only Authentic Work: Yan Jun's writing with inspiration of Marchetti's music. 23 essays on music, literature, art and everything. The writing has a musical style as it also sampled and modurated sentences, thoughts and works of Gerhard Richter, Guy Debord, Pythagoras, Pierre Schaeffer, Cioran, Baudrillard, Glenn Gould, Duchamp, Foucalt, Proust, Maurice Blanchot, Rimbaud, Aristotle and Artaud…  Chinese and English, 121 pages, 4-color print, hardcover; limited 500 copies.
Publisher:
Sub Jam
/ ISBN: 9787798630237
Medium: Book + CD
Related Products