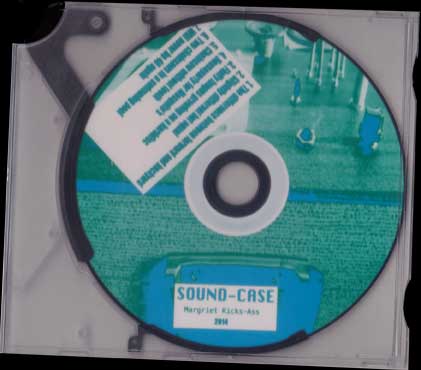 Margriet Kicks-Ass - Sound-Case
Margriet Kicks-Ass is an interdisciplinary Artist working both in the Netherlands (IJmuiden) and Berlin. Her artistic process can be described as investigative. In a Dadaistic manner she combines art with technology. On Sound Case she experiments with the extremes of the sound spectrum i.e. analogue sounds of sensor-operated electrical circuits producing creaks and beeps combined with very polished sounds from a synthesiser.
I just love this type of CD case! You pull the trigger and out flies the disc. Sonic onslaught!!
Medium: CD
Related Products