Out of stock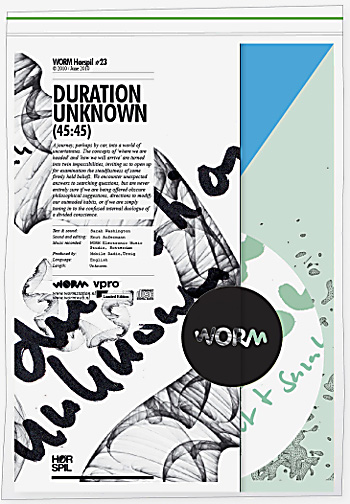 WORM Horspil - #23 – Duration Unknown (45:45)
The Hørspil Series is a co-production with the Dutch VPRO Radio and
their program Café Sonore. They're all produced in WORM's own studio
sweatshop! #23 is a text and sound play by Sarah Washington who is an improvising musician and electronic instrument builder, who lectures and gives workshops in Circuit Bending. She plays with the international groups Responge, P Sing Cho, Feedback People and The Owl Service as well as the duo Tonic Train and performing solo. Sarah is also a radio artist, who has produced hundreds of hours of live and recorded programmes for Resonance 104.4FM, London's art radio station which she helped to create. She now acts on behalf of the station forming new radio art projects with other independent radio stations across Europe.
Medium: CD
Related Products