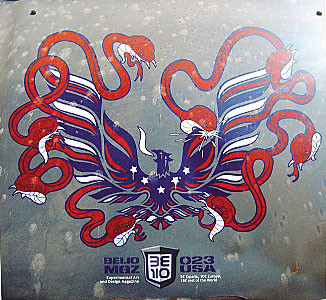 Belio Magazine - 023: USA Issue
SPECIAL OFFER!
Experimental art and design magazine from Madrid, Spain. A fantastic
range of artists in the field of street art, illustration, graphic
design is presented in a pleasant, almost square format (20 x 21 cm).
It's more a book than a magazine anyway (around 150 pages, printed in
full colour, coated cover) and a showcase of the 'young dogs'
generation working in 2D and 3D with old as well as new media and under
heavy influence of graffiti art and art brut. Spanish texts are
separately translated in the back, all makers are clearly mentioned in
a separate index, it is open to submissions and it has hardly any
advertisements! Inspiring.
Medium: Book
Related Products