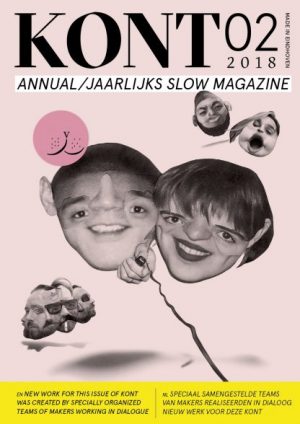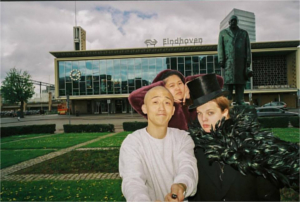 KONT Magazine - # 02
Bilingual, annual and slow! At least that's how KONT, based in the city of Eindhoven, call themselves.They involve 20 to 30 makers who are then put together in teams to collaboratively create stories they find relevant to tell.
KONT's founder, Griet Menschaert, explains nr. 2 as follows: KONT nr. 1 can be seen as a manifesto, explaining its essence is meant to be. KONT nr. 2 is more carefree. Menschaert wanted to somehow bring "techno" into this issue, because she loves wildness, expression, collective trance and the pulsing beat. However don't expect DJ stuff or music reviews. Its sublimations are the design, the graphic art, beautiful photo series and a special with people's personal "last words", goodbye letters for people to be read after they have died. Eyecatchers are the, sometimes unsettling, face collages by Ylja Band, the weird wallpaper-like patterns by Erna van den Broek, and the great photo series made by Wessel Verrijt, Ranil van Peperstraten and Tommy Köhlbrugge.
192 pages, 17 x 24 cm, full color,  NL/EN
Publisher:
Own
/ 02 / 2018
Medium: Magazine
Related Products