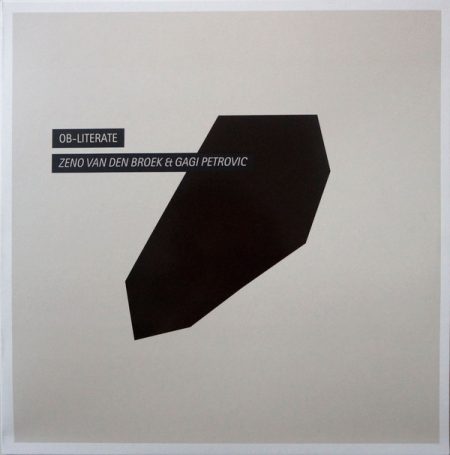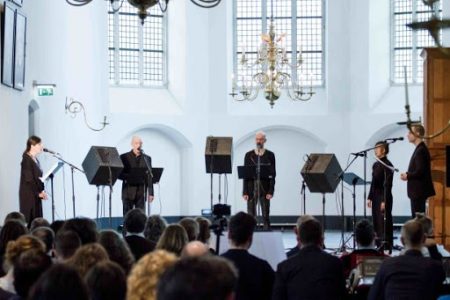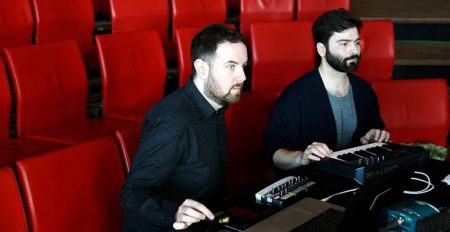 Zeno van den Broek & Gagi Petrovic - Ob-literate
In the summer of 2014, audio-visual artist Zeno van den Broek and composer Gagi Petrovic started a large scale composition project, commmissioned by Gaudeamus Foundation. The electro-acoustic piece Ob-literate is the duo's resulting work for organ, vocal ensemble, electronics and custom built performative objects – it premiered at the Nicolai Church, Utrecht in March 2016.
Drawing inspiration from articles revolving around the philosophical text The Destructive Character by Walter Benjamin, furthermore distilling words and concepts from interpretations by Dick Raaijmakers and the poem Étui by Adam Staley Groves, the two artists constructed a work which is intense and alienating in its deconstructive dismantling to create space for something altogether new.
Co-produced by Gaudeamus and Unsounds as part of the commission project Sounds of the Young Avant-Garde.
"Starting out Ob-literate presents itself as a dense, intangible moving mass of sound. Little cracks offer a view to what's hidden beneath. Following an explosion, constituent elements are thrown wide, moving through separating paths – towards isolation." (Sven Schlijper-Karssenberg)
Includes a free download.
Medium: LP
Related Products