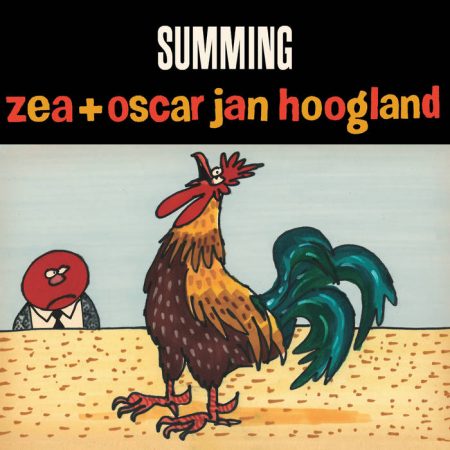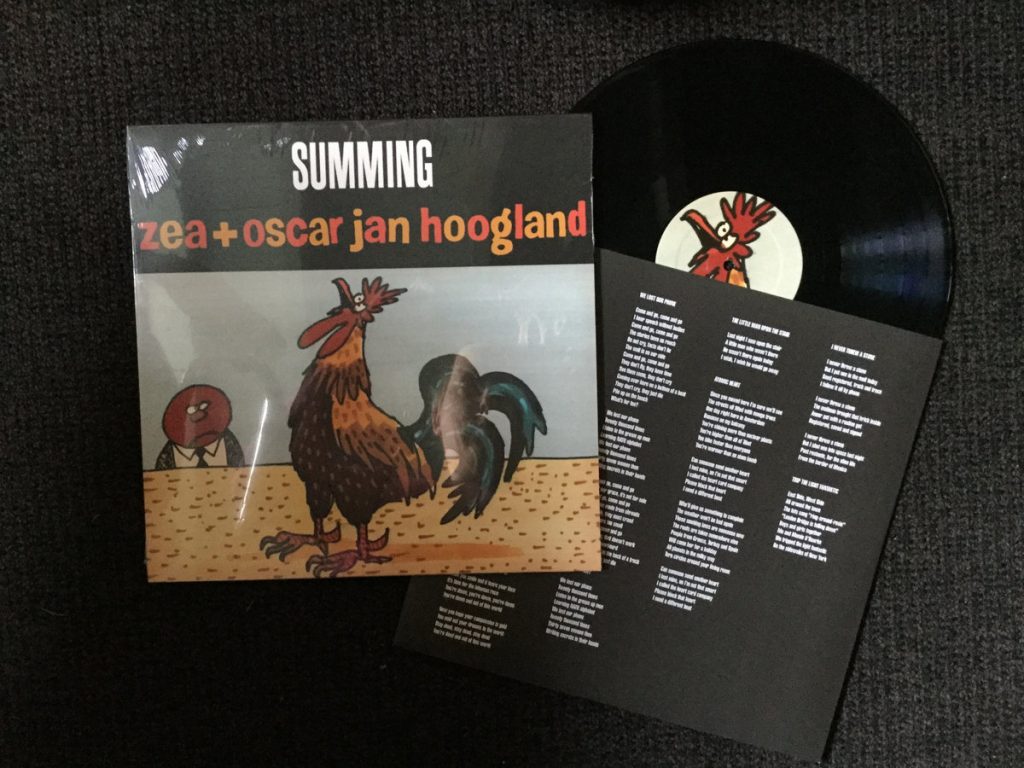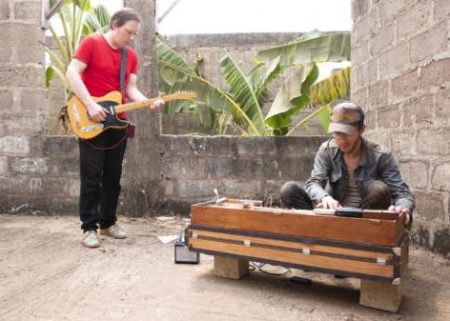 Zea and Oscar Jan Hoogland - Summing
The Quietus: "These tracks seem to come up unseen and tap the listener on the shoulder; and initially obtuse metaphors make wider points courtesy of a clever lick or a simple phrase. The combination of gentleness and bracing honesty is very disarming: a track such as 'I Never Threw A Stone' for example can easily create space for contemplation and allow a sensual indulgence in all the odd nooks and crannies of the sound. If ever a record deserved to be heard in its own time, it's this one." (Richard James Foster)
"A hypnotic groove under a playful song next to an arabic melody on top of an improvised sound collage; the music made up of independent parts, all recorded in one take. The songs are percussive and move on the poly-rhythms of two parallel switched turbines." (the band)
Oscar Jan Hoogland (Amsterdam, 1983) is an instant composer, pianist and inventor of his own instrument by putting a clavichord on 220 Volt electricity. He was the last student of pianist, composer and improvisor Misha Mengelberg and a frequent presence in the Amsterdam jazz and impro scene.
Arnold de Boer (Makkum, 1974) moved from his Frisian province to Amsterdam in the early nineties to study and started his own band Zea. In 2009 he joined the long and strong going post-punk band The Ex, that took him straight into a whole new scene of Ethiopian jazz and improvised music.
Cover art by cartoonist René Windig.
Tracks:
1. They Often Believe 03:13
2. Summing 03:03
3. You're Dead 03:59
4. We Lost Our Phone 03:10
5. The Little Man Upon The Stair 04:17
6. Pniek 02:29
7. Atomic Heart 02:40
8. I Never Threw A Stone 03:27
9. Trip The Light Fantastic 04:55
Medium: LP
Related Products