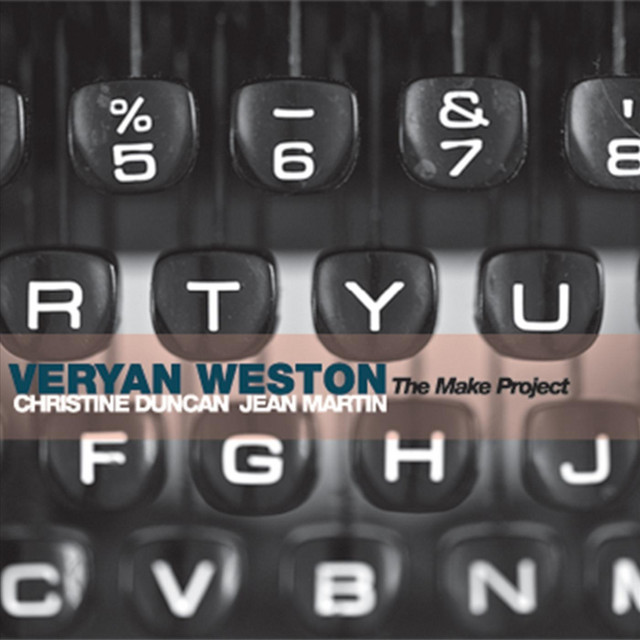 Veryan Weston / Christine Duncan / Jean Martin - The Make Project
Collaborative composition by Veryan Weston, Christine Duncan and Jean Martin, based on Weston's original score "Tessellation IV (Make)." The composed material is based on fifty-two quotations by women writers, each sung on a five-note (pentatonic) scale. As the performance unfolds, each scale changes by one note when the word "make" is sung. It is a kind of 'epic song' that is animated by the whole ensemble both through interpretation and extended improvisation. The studio recordings are brilliant, very well produced by Jean Martin! A beautiful project all in all where texts and voice are at the forefront.
Multi-instrumentalist and producer Jean Martin is based in Toronto and a key member of the field of creative music in Canada. He is Artistic Director of Barnyard Records.
Christine Duncan's roots led her from gospel and inspirational music to soul, singer songwriter folk music, R&B/blues, jazz and more recently, new music and improvised music. A musical chameleon with a near five octave range, Duncan uses her voice as an instrument, exploring its full tonal, timbral and textural range.
For other releases related to Weston's Tessellations project look here.
1. Hidden Meanings 4:22
2. Hidden Words 7:40
3. Tessellations IV (Make) 31:55
Veryan Weston – piano
Jean Martin – drums
Christine Duncan – vocal conduction
Felicity Williams – solo voice
Alex Samaras – solo voice
Jesse Zubot – violin
Josh Zubot – violin
Anna Atkinson – viola
Andrew Downing – bass and cello
Hidden Meanings Voices – vocal tentet
The Element Choir – 45-voice improvising choir
NBVLN
Medium: CD
Related Products