Out of stock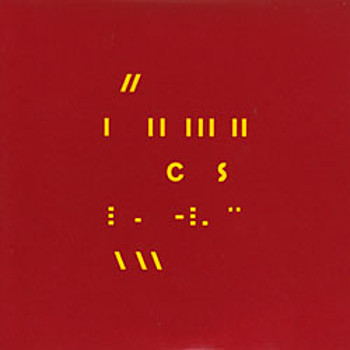 Franco Evangelisti - Untitled
13 compositions by this Italian composer and former member of the Gruppo di Improvvisazione Nuova Consonanza for different media (Tapes, solo instruments, ochestral works and chamber music):
Proiezioni sonore, Strutture per piano solo (Aloys Kontarsky)
Incontri di Fasce Sonore, Composizione elettronica
Aleatorio per Quartetto d'archi (Società Cameristica Italiana)
Spazio a 5 per quattro gruppi di percussioni, voci e accorgimenti elettronici (Unknown artists)
Random or not Random per orchestra (Orchestra Sinfonica Siciliana)
Cinque Strutture per piccola orchestra e nastro magnetico dalla "Die Schachtel" (Orchestra della VI Settimana di Palermo, Ltg. Giampiero Taverna)
Proiezioni Sonore, Strutture per piano solo (David Tudor)
Proporzioni, Strutture per flauto solo (Eberhard Blum)
Aleatorio per quartetto d'archi (LaSalle Quartet)
4!, Poccoli Pezzi per pianoforte e violino (Aloys Kontarsky, Wolfgang Marschner)
Ordini, Strutture Variate per sedici Strumenti (Ensemble Strumentale da Camera)
Campi Integrati N. 2, giuoco per nove strumenti (Gruppo Spettro Sonoro, Ltg. Luca Pfaff)
Die Schachtel, Azione mimoscenica per mimi, proiezioni, orchestra da camera su soggetto di Franco Nonnis (anonymous speakers, Ensemble of the Orchestra of the Münchener Kammeroper, Ltg. Eberhard Schoener).
RZLIST
Label:
Ed.RZ
/ ed. RZ 1011-12
Medium: 2CD
Related Products