Out of stock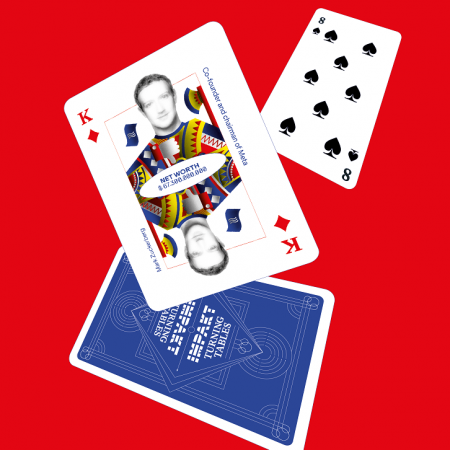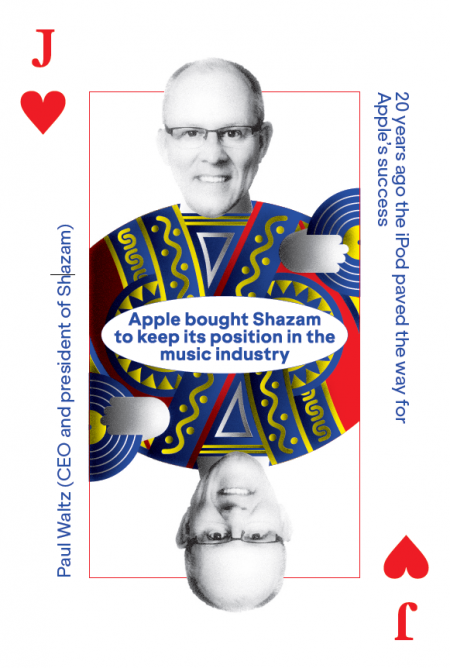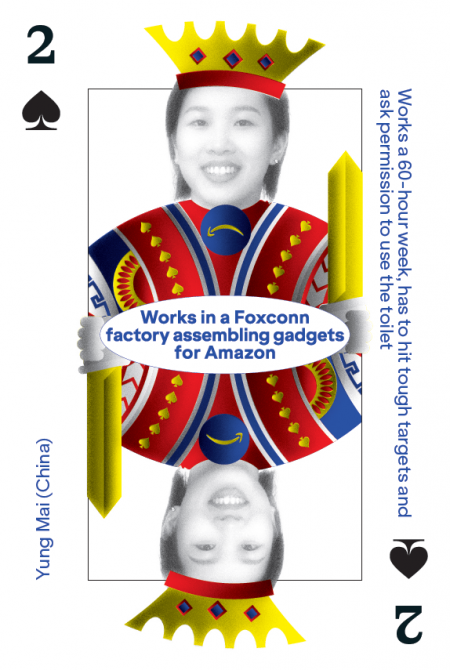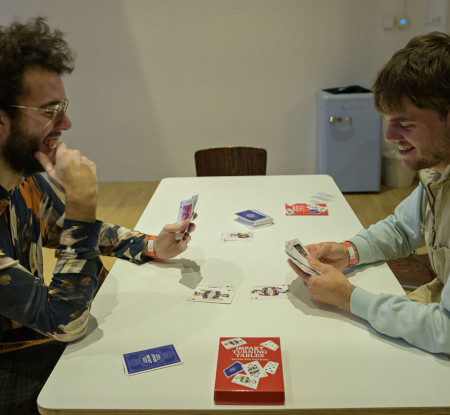 Impakt - Turning Tables: The Fair Tech Card Game
THIS SET WILL BE BACK IN STOCK SOON! (due to great demand, sorry) It's Time to Play a New Game. With this card game, you can turn Big Tech into Fair Tech. With your help, an underpaid Chinese factory worker beats Amazon boss Jeff Bezos and an overworked Facebook content moderator can trump Mark Zuckerberg.
Instead of the kings and queens we know from the traditional pack of cards, big tech companies and their CEOs now reign supreme. Turning Tables reflects these power structures and invites you to look critically at the world of Big Tech. The Good Jokers in the game are the inspiring tech critics and whistleblowers who will help you turn the tables and empower the powerless.
The deck explained
The deck contains two main types of cards: Value Cards and Jokers. The Value Cards are similar to a standard 52 card-deck, from the Ace and King down to the lowest value of 2. But in the Turning Tables deck, the lowest numbered cards (2, 3 & 4) are also face cards with characters on them. The characters on these Value Cards are the underpaid workers who work long hours under deplorable conditions to keep the world of Big Tech running, as well as users like you and me, who provide Big Tech with the data that generates billions of dollars for them. Besides the 52 Value Cards, the deck contains 12 Good Jokers and 12 Bad Jokers. Playing a Good Joker reverses the current power structure run by Big Tech and makes the characters on face cards 2, 3 & 4 the most powerful cards in the game. Playing a Bad Joker restores the "traditional" Big Tech power structure.
Concept and development: Arjon Dunnewind
Design: Hoax
Research: Marina Eroshenko
plyng
Medium: Card Game
Related Products