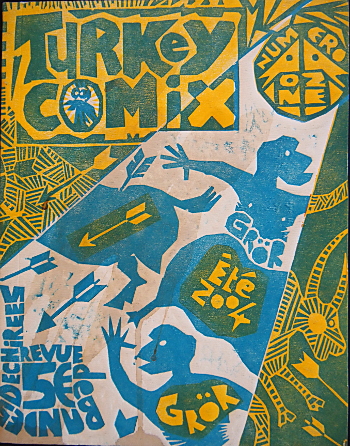 Turkey Comix - # 11. Gror
Revue de Bande Dechirees. Summer 2004. PLEASE NOTE: this last copy has coffee stains on it! (sorry…). See the picture.
Turkey Comix was a French periodical devoted to cartoons and comic strip. With duotone handprinted linocut cover, it has a little relief in it probably because of the lino-pressure, which feels nice! Contributions by Tarabiscouille, Gotpower, Rod, Moon, Fanny, Anso and Minou. Turkey, youplaboum, c'est le roi du dinde & peace.
Medium: Magazine
Related Products