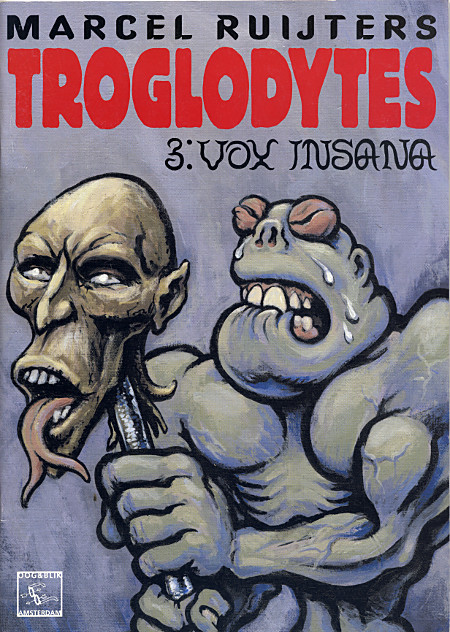 Marcel Ruijters - Troglodytes #3 Vox Insana
Marcel Ruijters' Troglodytes is a strange and exotic foray into the sans-dialogue world of a race of creatures that exists solely underground. Diverged long ago from the main arc of humanity, the stories of  these Troglodytes are as unique and different from most graphic novel stories as the Troglodytes themselves are different from humanity.
An anthropological undertaking in comics form, this gritty collection of stories examines the lifestyles, religion, reproductive nature, and hierarchy of a complex, subterranean species. Racy and provocative, these fictional tales resonate with the primal nature of man "" a mysterious quandary …
This is the third installment of the Trolodytesseries.
Medium: Book
Related Products